7 Ways to Take Pictures With A White Background for Amazon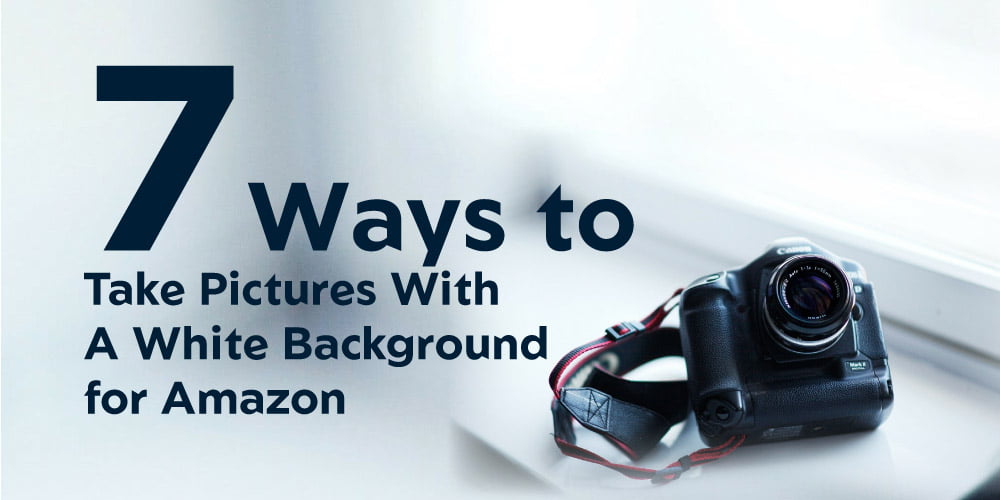 Everyone is aware that Amazon is a well-known online store. But can you guess how they came to be so famous? They implement several techniques to grow their business. One of them is offering high-quality product images to customers.
eCommerce is all about convincing buyers. A photo with poor lighting and a messy background will not likely convert a prospect into a real customer.
The messy background of a picture creates an unprofessional look, which is applicable to Amazon and relevant to all types of eCommerce businesses. For this reason, most eCommerce businesses prefer to use a white background.
For instance, according to Bigcommerce, 76% of product images have a white background. In addition, 16% of the pictures had transparent backgrounds, while the rest had authentic backgrounds.
If you want to sell something on Amazon, you need to know how to take pictures with a white background. In this article, we will inform you about all the aspects of taking photographs for Amazon with a white background.
Why Is A White Background Professional For E-commerce?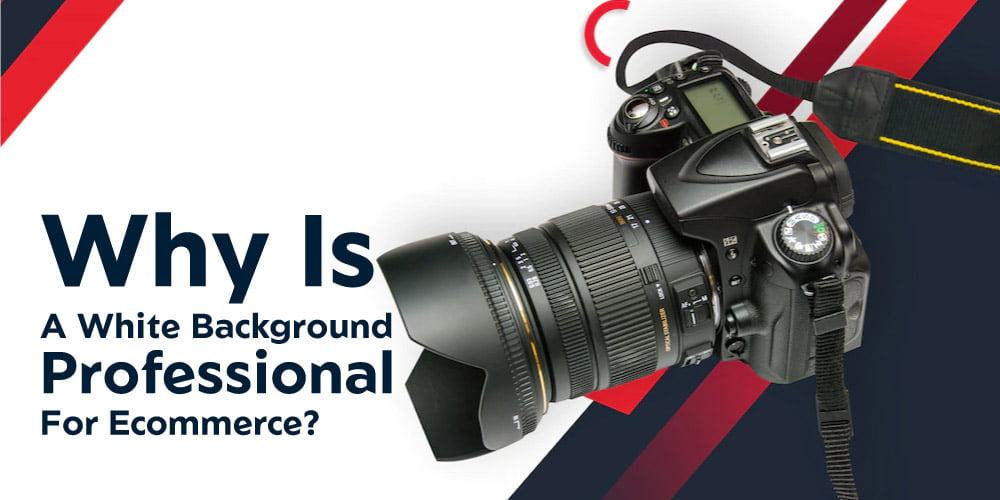 Regular eCommerce business depends on regular traffic and customers, and product-centric photographs make that task easier. In addition, choosing a white background is an ideal way to grab customers' attention to the main product. Though a few more reasons can be clarified, a white background is an appropriate option to portray a product to your customers.
A White Background Can Easily Grab Customer Attention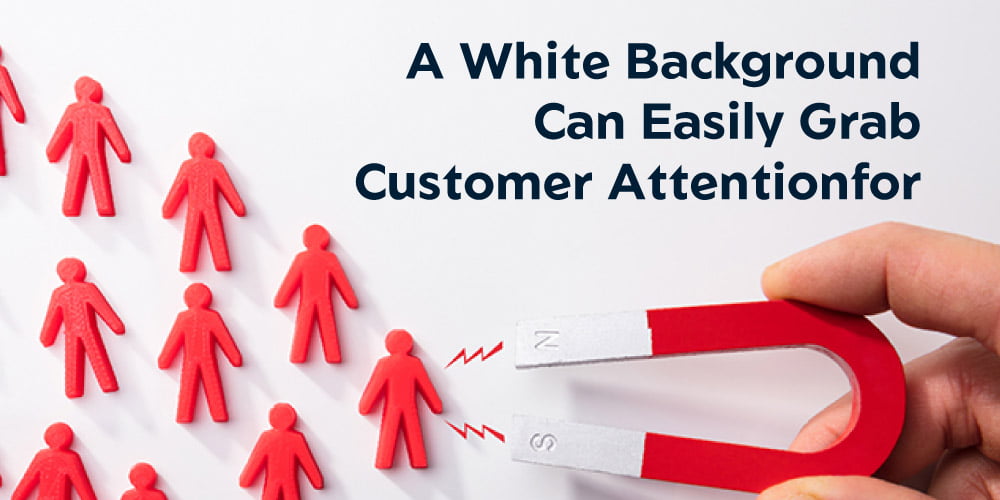 Images on a product page tend to look more organized with a white background. If people thought you were a professional vendor, they would be more likely to buy from you. The consistent background makes it effortless for the customer to find out the details of the picture. So, most of your product pictures will be able to catch the eye of the customer.
Images With A White Background Are Preferred In Online Markets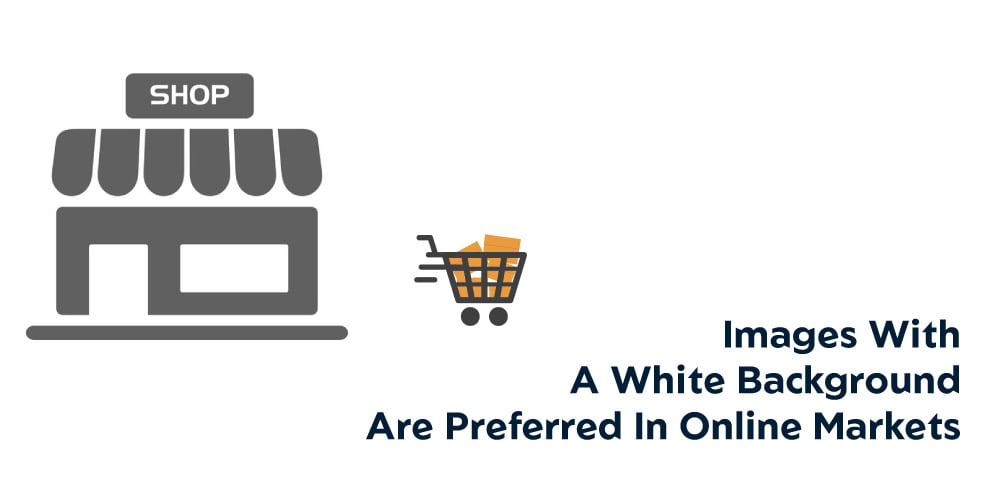 Most popular online marketplaces won't let you post photos unless they're completely white. This is a method for identifying genuine quality in a product. This is how the images are controlled to ensure that the items are shown off in their natural look.
Considering that these eCommerce sites will never allow you to upload photographs that do not match the rules, the seller needs access to a professional background remover in such a case.
The White Background Shows The Real Color Of The Product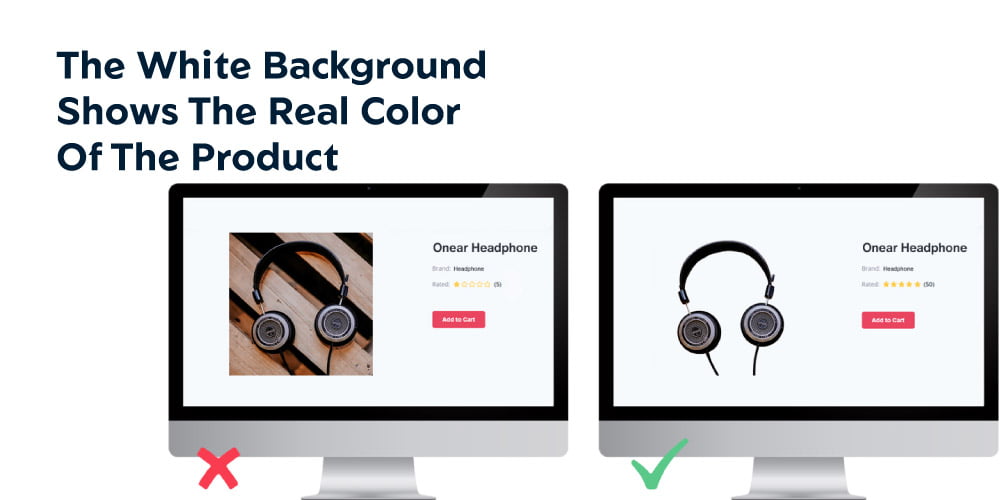 Product photography has common issues with specific colors changing, which fade or change throughout the shooting process. A white backdrop will make the colors bright and clear.
Getting your customers to trust you is important for the success of any business. You can do it by providing them with an appropriate description of your product's appearance or by showing them the natural color of your product.
A White Background Is Less Expensive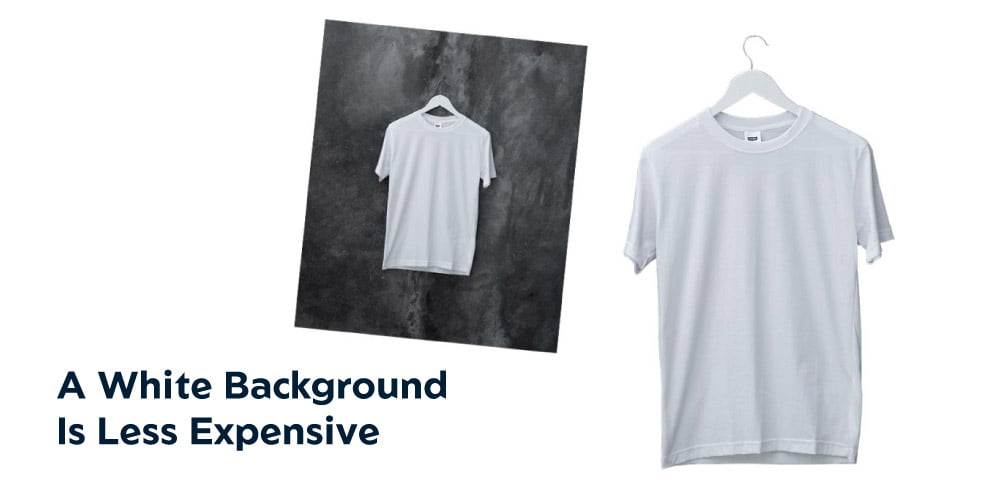 Photo editing may be time-consuming and expensive. For example, editing hundreds or thousands of product photographs for a website would be pretty costly. Hiring an in-house photo editor is an option. But sometimes, it is not worthwhile because most product photographs need minimal editing before posting.
As an alternative, you can take help from photo retouching service providers. They offer discounts for bulk editing orders, in the case of adding a white background.
In addition, DIYers can use a free background removal tool to edit their photos. It's also possible to find a free image editor that will allow you to remove the backdrop and replace it with a white one.
How to Take Good Pictures for Amazon With a White Background
Here are the ways that Amazon tells you how to take pictures with a white background.
#1. Give Attention To Negative Fill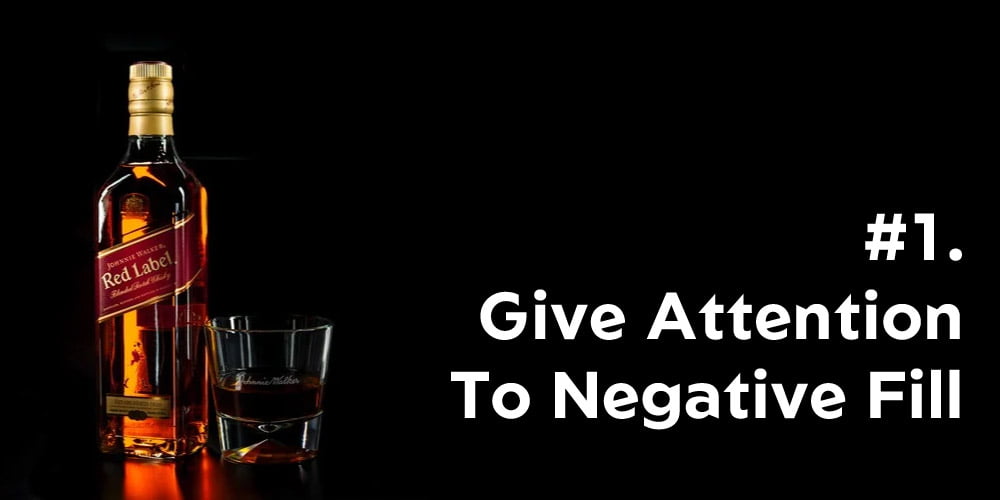 The term "negative fill" may be familiar to you. In short, you may use this technique to provide a perspective on the topic.
You'll need to figure out how to block the camera's lens from any outside light when using negative fill. Don't worry too much about this, because achieving this goal isn't as hard as you think.
With the tools at your disposal, you can achieve negative fill and create the exact type of image that you want. For example, V-flats is the most popular option when taking portraits with a white background.
#2. Fix The Camera's White Balance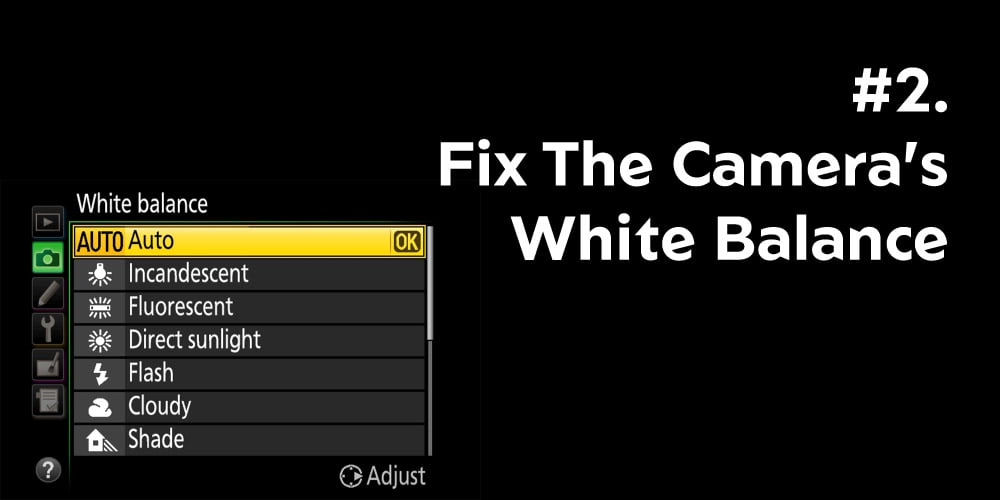 Occasionally, a slight adjustment is needed to make a photograph stunning. For example, if you plan on shooting with a bright white backdrop, correcting your white balance will make a massive difference in the quality of your photos.
There are a few different ways to change the white balance on your camera. For example, many devices provide default settings like gloomy and sunny weather. You may benefit from them, but the outcomes may not satisfy you. In such a case, you may also take a picture of a blank piece and use it as a background.
#3. Add a Shadow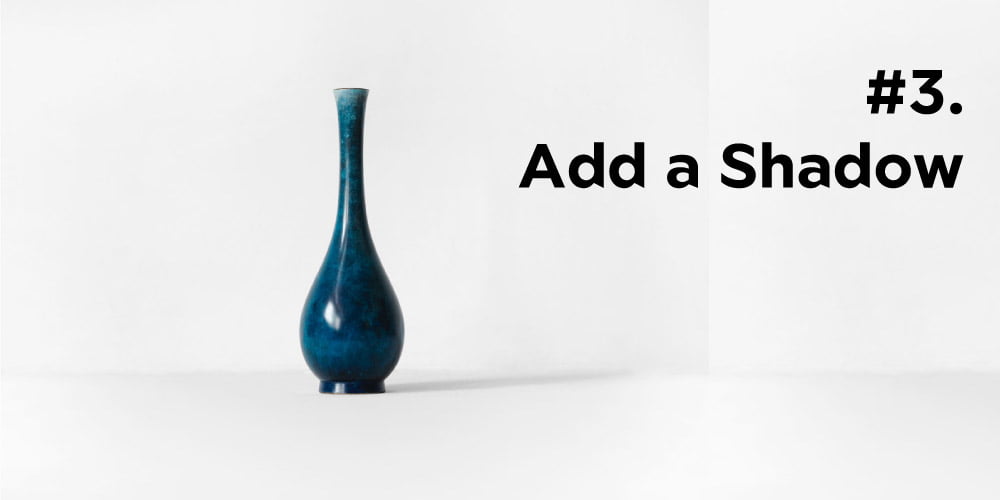 Taking pictures on a completely white backdrop is much like taking pictures in bright sunlight. If you want your photographs to stand out against a white background, one technique you may employ is to use shadows.
Photos taken on a white backdrop will seem flat if no shadows are added to the subject. Ensure your subject is well lit to cast shadows, then shoot from a position that will highlight those shadows.
#4. Maintain An Appropriate Distance Between The Subject And The Background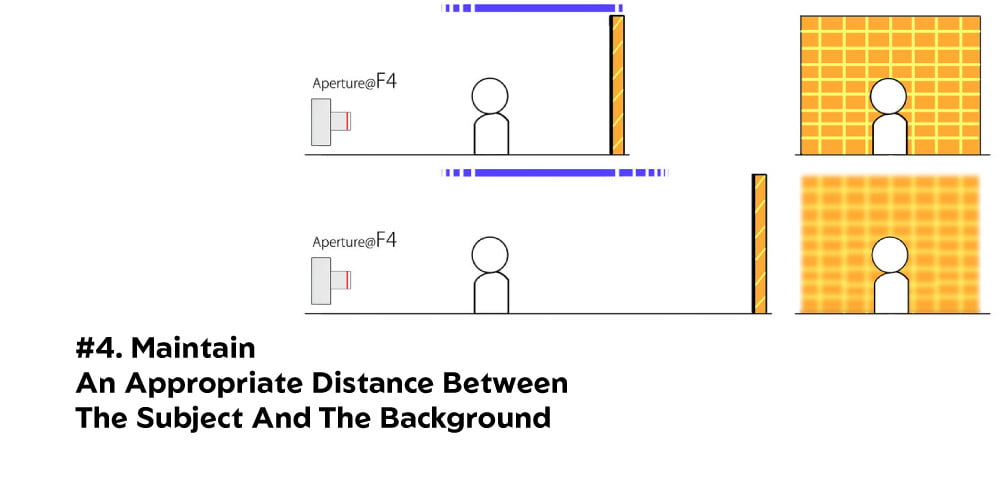 The purpose of taking a shot against a pure white background is to ensure that the subject and backdrop complement each other rather than conflict. Creating some physical separation between them is a simple way to do this.
The main reason the subject of a photograph seems to be lost in the backdrop is the amount of light shining on it because the photographer was too close to the action. Therefore, you may need to experiment with different focal lengths and distances. This is the simplest way to assess whether your object is sufficiently far away from the image depth.
#5. If Necessary, Use Props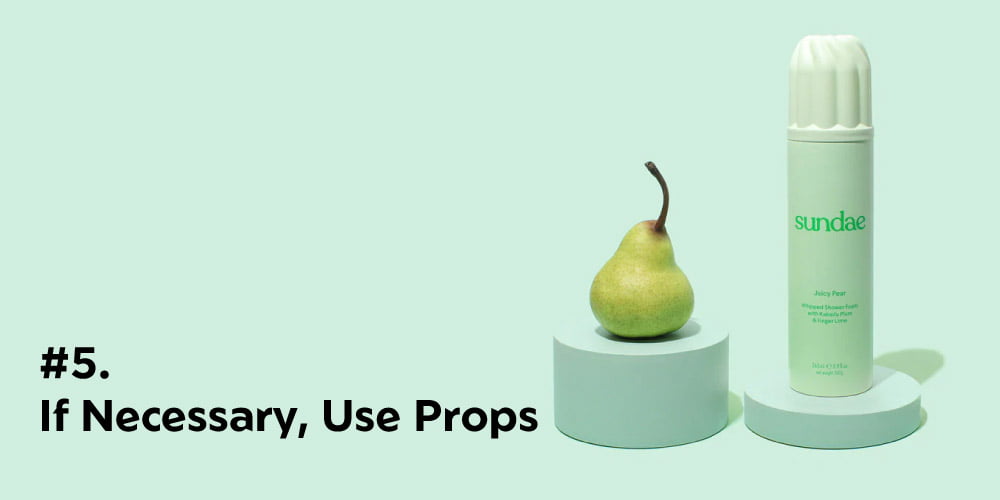 You can use props or techniques like negative fill to make your subjects pop against a white backdrop. Before you start shooting, consider making your subject stand out against this background.
Consider the range of human skin tones while shooting portraits. Also, if you're photographing items, you may try including some textures.
#6. Emphasize Proper Setup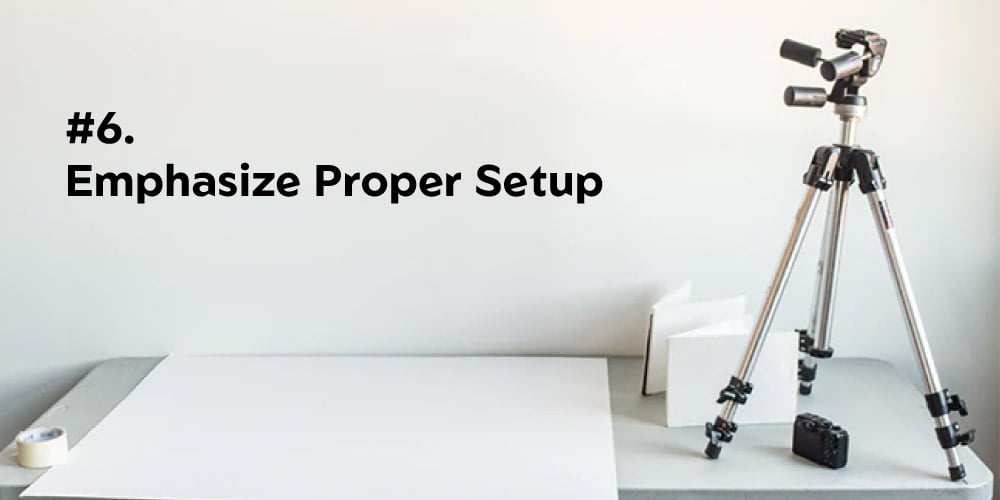 It would help if you had everything set up correctly to best use the white background photographs. Make sure you have a white backdrop and anything else you might need to nail your picture session.
Pre-plan the use of any supplementary lighting, including studio lights and ring lights, and adjust the camera settings to make the most of your environment.
#7. Try Post-Production
You will likely need professional tools like Adobe Lightroom or Photoshop to fix images with white backgrounds. Of course, you should focus on getting the basics right when you're out and about, but editing software can make your photos glow.
Photo editing software allows you to adjust various parts of your images. For example, you may correct certain portions of your photographs, change the contrast between light and dark, and more.
It is important to note that it is frequently impossible to undo the effects of a poorly captured photograph. For example, if the highlights in your shot are overexposed, you'll have a hard time correcting that.
Tips for Taking White Background Photos for Amazon
Here are some tips to get perfect white background pictures for Amazon.
Try different angles with a white background to get a professional picture for Amazon. There are six popular angles available for eCommerce: front angle, profile angle, 45-degree angle, back angle, top shot angle, macro, and shot angle.
Each approach has its advantages and benefits, and some may find it more appropriate than others based on their product.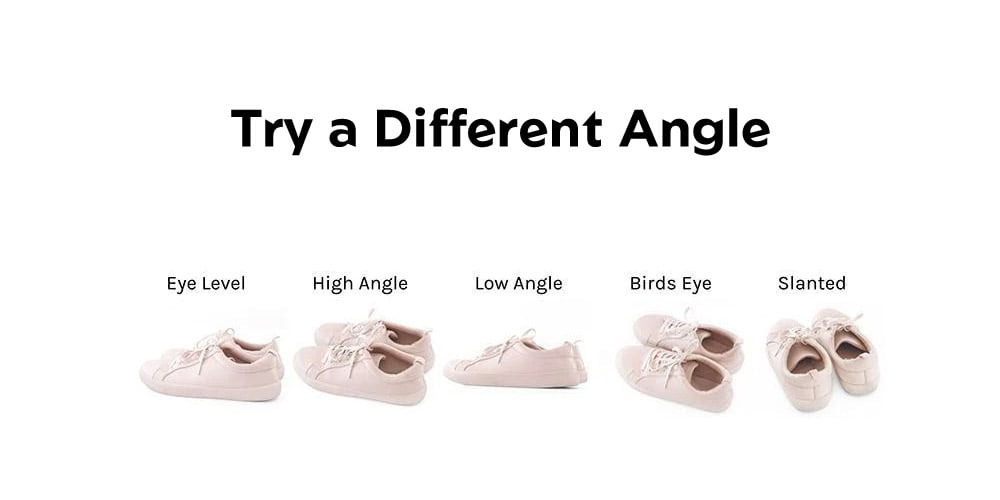 For instance, a simple product like a mobile phone might require a frontal shot. But a photo taken at 45 degrees may better show off the finer details of something like a car, which is a more complex product. However, there's no harm in testing new viewpoints with different products.
Having many opportunities to display a product is an excellent perk of selling things online. Use one picture that shows off as many of your products as possible. In addition, you can host a virtual gallery to display your creative work. This suggests that you have more freedom of movement and a wider margin for mistakes online compared to a brick-and-mortar organization.
Use Flat Lay Occasionally
A white background can be applied to a flat lay too. Consumers are more likely to remember a product when it is presented in a flat lay because of its more natural, approachable presentation. Because of its versatility, not only for eCommerce sites but also for social media, it is suitable for all. Flat-lay photography with a white background creates a lot of traffic.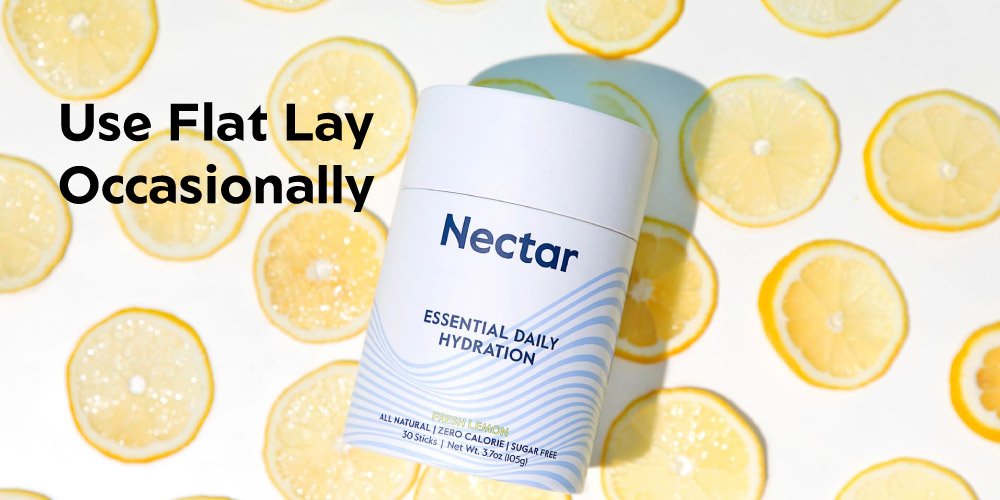 The morning is a peak time for capturing beautiful shots with natural light. The soft, hazy light is more manageable than the direct sunlight of noon. Using natural light to get the best white background picture is a good idea.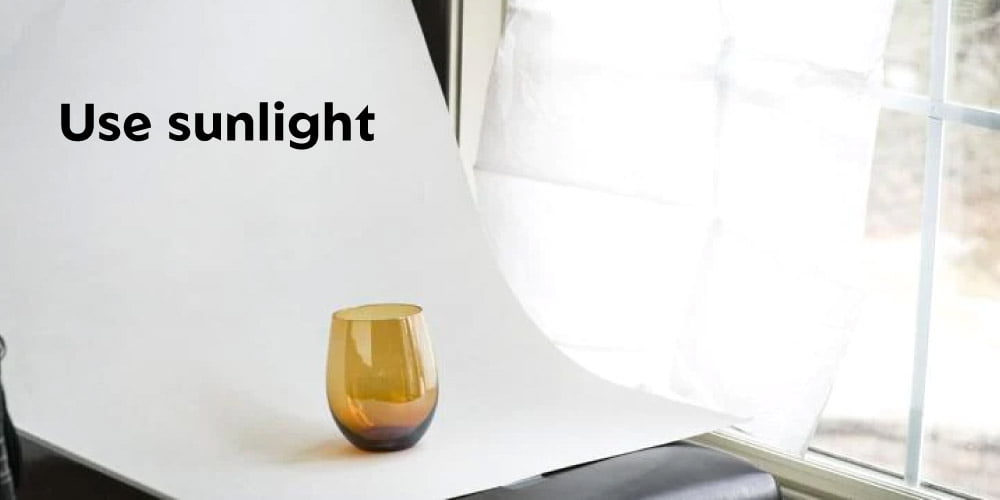 Wrapping Up
Amazon is the best marketplace for establishing an eCommerce business. You can create a stable position on Amazon with a product picture on a white background.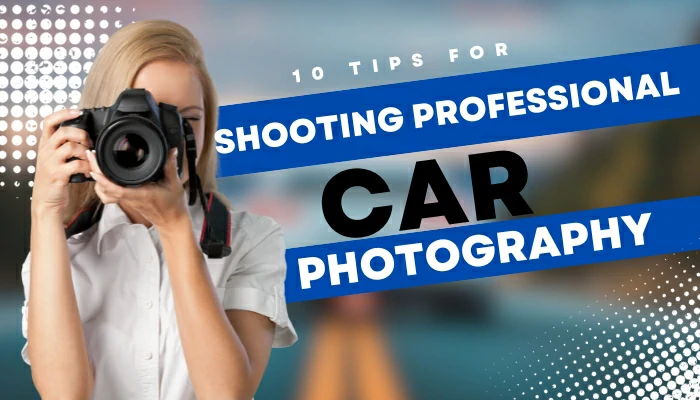 10 Tips for shooting professional car photography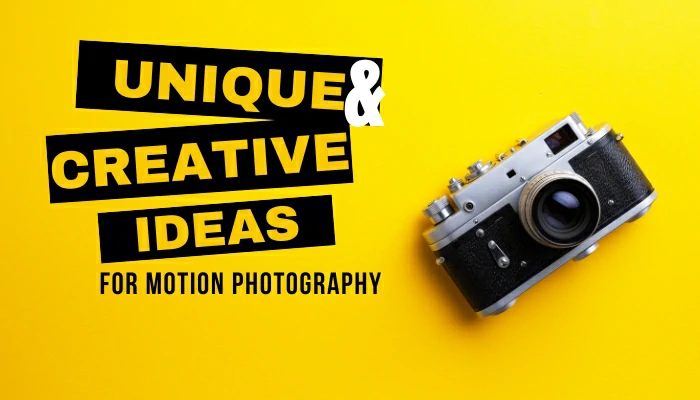 Unique and Creative Ideas for Motion Photography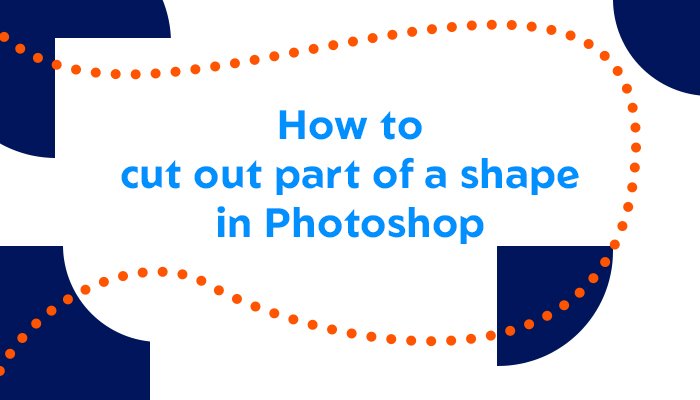 How to cut out part of a shape in Photoshop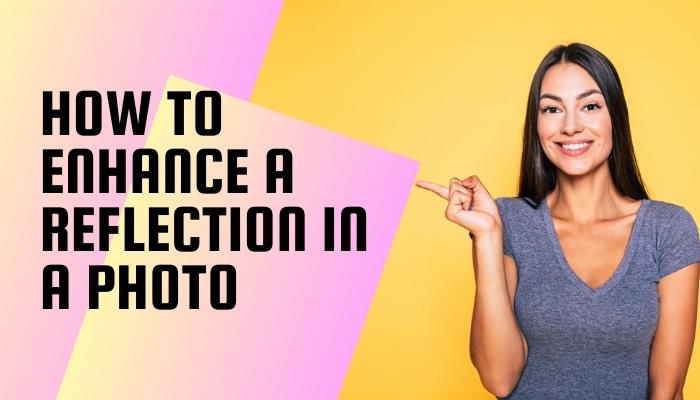 How to enhance a reflection in a photo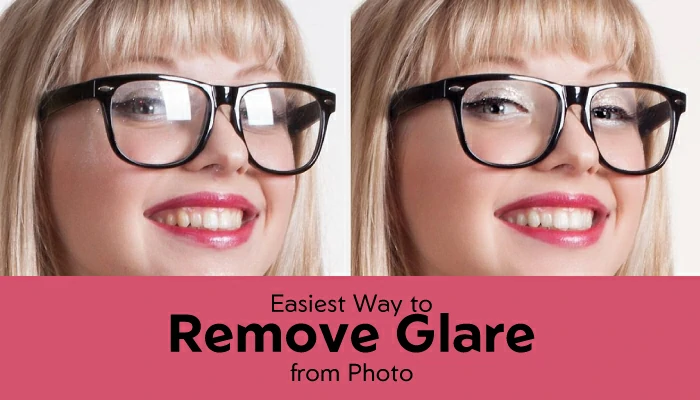 Easiest Way to Remove Glare from Photo
Recent Posts