How Much To Charge For Product Photography 2022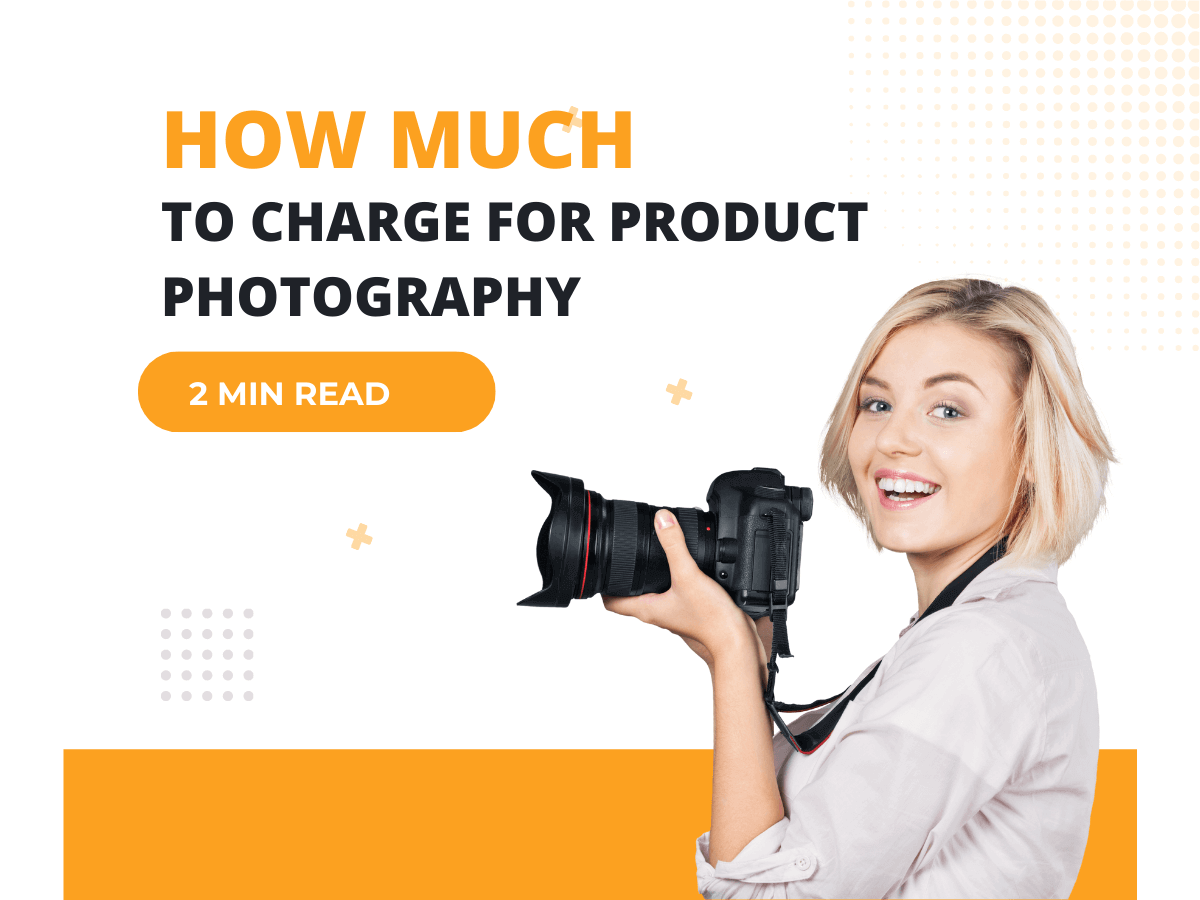 Product photography always depends on the product type, pricing requirements, and the photographer's experience. A product is an important aspect because it helps boost a business by gathering a bunch of customers.
Product photography is known for both traditional and eCommerce businesses. However, it is most important for online businesses.
So, for the sake of your business, you should know how much to charge for product photography. In this article, we will discuss the pricing of product photography.
Charge For Product Photography: What are the aspects?
The cost of product photography varies depending on the service. such as pricing per day, pricing per image, and pricing per product.
Service 1: Pricing per day
When an e-commerce business hires a photographer for a full day and clicks unlimited photos of their products, then they may pay between $300 to $3,000.
Service 2: Pricing Per Hour
If you are planning to pay by the hour and expect to spend $50 to $500, the hourly rate can be challenging. Because you will never know how long it will take a photographer to execute a project.
As a result, he may have to pay more than necessary. Moreover, an hourly project has no particular budget.
However, a photographer may charge $100 to $250 per hour, but once travel expenses, camera, materials, and editing time are included, they may only make $50 per hour.
Freelance photographers who are skilled in Adobe after effects or photoshop and have graphic design knowledge can charge up to 20% more. Remember that the photographer's hourly rate varies greatly depending on their location too.
Service 3: Pricing per image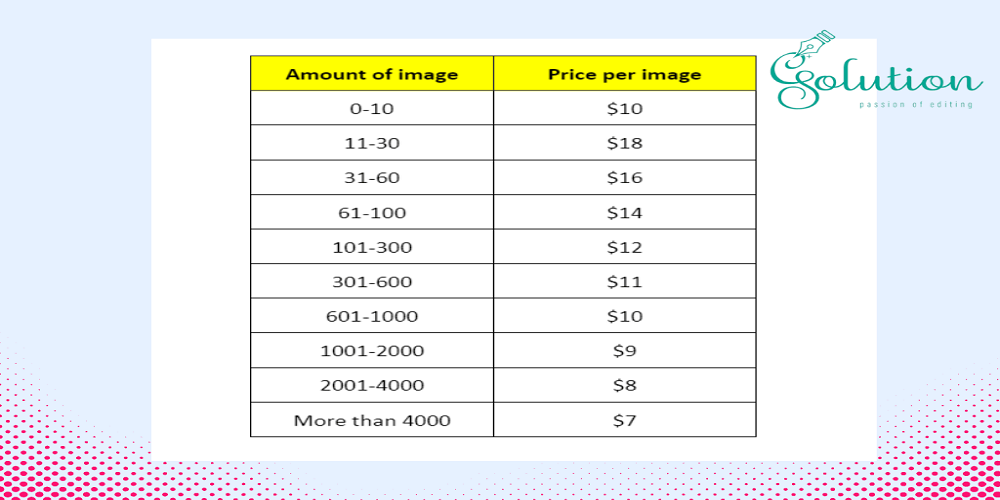 Another option is to pay a professional way on a pay-per-image basis. Keep in mind that you need to hire more than one photographer to attempt a "pricing per image photography session".
Depending on the photographer's experience, the price per image might range from $10 to more than $400. Therefore, you could expect to pay between $35 to $170 per photo in general.
The price can also be varied here, such as sometimes photographers charge between $25 to $250 per photo or around $75 for each edited photograph.
Meeting with the customer, setting up, executing the photoshoot, traveling, editing, and delivering are all related to the photo pricing model.
Service 4: Pricing per product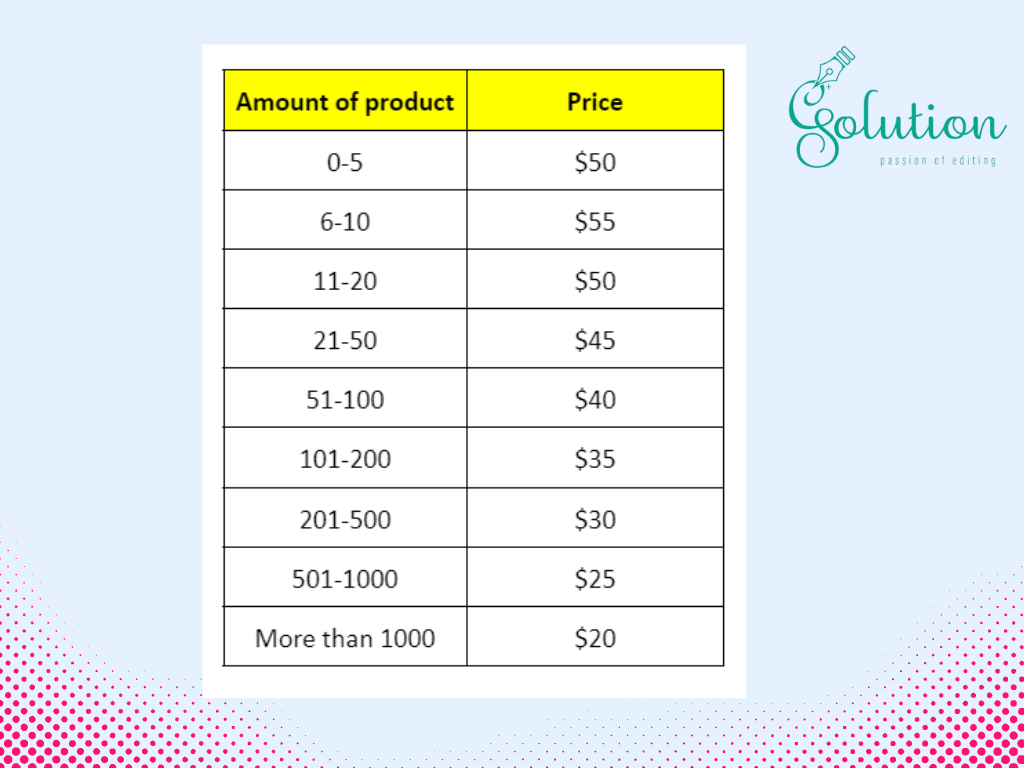 When you pay per product, then you are using the final product photographic price method. Whenever products are fairly comparable, this pricing model comes in handy.
In this situation, the photographer would be better equipped to estimate the time and work required for the project. In general, the more products you have, the less you will pay for each product.
The average price per product might range from $20 to $300.
An overview of the cost of product photography
The knowledge of the photographer also determines the cost of product photography.
Hobbyists and newbies who wish to gain greater exposure have the cheapest possibilities. You can go with them if you have a limited budget, but the quality will be average in most circumstances.
Hobbyists or newcomers may charge between $10 to $25 per product image or roughly $50 per hour.
Then there are the amateur photographers. They have some experience but no formal photography education.
Pricing for eCommerce photography
Depending on the complexity, the cost of an e-commerce listing product photo should range between $20 and $90. A custom-made, unique freelance product photography shoot will range in price from $500 to $4000 per day plus expenses.
The cost of eCommerce photography may also vary depending on the number of photos required. The more photographs you have, the less you have to spend on each image. Another issue that influences your overall cost is the type of product photography.
A customized freelance photographer will range from $500 to $3000 per day. If you are a starting-level photographer interested in independent freelance photography, offering substantial discounts is smart.
Pricing for Lifestyle Product Photography
Lifestyle product photography involves placing your goods in a well-selected atmosphere. It allows your perspective to identify your product with a specific lifestyle. Moreover, this will help you in the conversion process.
This is because, in lifestyle product photography, people may visualize themselves using your goods.
Product photography at a close range
Close-up products are typically small-scale objects such as jewelry, electronics, beauty products, and other items. You'll need a good zoom lens for close-up shots for product photography.
A lightbox may be required for a photographer and lens equipment for optimum lighting. Depending on the quality and size, the lightbox might cost anywhere from $40 to $150. In summary, most small business owners can handle close-up photography.
Pricing for 360° product photography
360 Product Photography demands special equipment and software, which many people lack, prompting them to seek out studios. For 360 photos, these studios charge roughly $1,600 per day.
Product photography on Amazon
Amazon is the most popular e-commerce product listing site. Most of the time, shooting for e-Commerce, you'll get typical product photography price templates. However, because you may require additional photography equipment, Amazon product photography pricing may increase.
A white background, good lighting, and product photo editing, among other things, are needed for this type of photography. You should factor in these costs and the expense of product photography if you require it. Additional equipment, for example, can cost anything from $50 to $200.
Pricing methods for photographers
Product photography costs also demand some strategy. Abilities, vision, and creativity determine photography's worth. A photographer should understand why he is valuable.
Professional photography prices can always be costly. It is very common for the same quality picture to be charged at different prices, even if they are very similar. There are still a few options for getting to the final image.
If you don't have any customer or production obligations, you can take the same photo in your own home by using the same techniques. As a result, it will be acceptable to take identical images in both environments.
At this point, you might be a little curious. What is the value of an image if you can take it for free while a professional photographer charges a fee for the same image?
The explanation is that the shot has no essential worth other than the buyer's request for you to take it. As a result, the answer to the question "How much to charge for product photography" largely depends on your approach.
The cost of additional products Photography
When browsing for product photography rates, keep in mind that the price may include additional fees. Some of them are listed below.
Post-production
We use photo retouching in the post-production process. As a result of the quality editing service, your product photo will be clean, optimized, and ready to upload on e-commerce platforms. We prefer that you select the finest service available.
Model Factor
Consider obtaining a model agreement while photographing a model for use on internet platforms, commercials, or print media. It is required for all business purposes. On the other hand, it isn't required for non-commercial purposes.
Photography Equipment
You may require camera and lighting equipment, depending on the merchandise. At the same time, you're putting together a budget for your business.
Why Do Product Photography Prices Vary?
The price of product photography varies depending on many factors. One of the most vital factors is the photographer's experience. Individual vs. studio is discussed in full further down.
A photographer who works alone
Individual photographers are far less expensive than a team. Furthermore, independent photographers and freelancers can provide you with various economical options.
Working with solo photographers has several advantages. On the other hand, finding a skilled worker is difficult and time-consuming.
Studio for Photography
Hiring a professional studio can be more expensive than working with a single photographer. However, you will receive much better service in a much shorter period. If you require high-quality images regularly.
Frequently Asked Question
How much money can you make for photographing products?
In the United States, product photographers earn an average of $41,510 per year or $20 per hour. The top 10% earn more than $70,000 per year, while the bottom 10% earn less than $24,000 per year.
What is the cost of e-commerce photography?
A product photo for an e-commerce listing should cost between $20 and $90 per shot, depending on its intricacy. The cost of a bespoke, creative freelance product photography session ranges from $500 to $4000 a day, including expenses.
Is there a market for product photography?
Product photography is about more than objects on a white background. It's a creative, in-demand, and frequently well-organized sector with a wide range of clients.
Bottom Line
To conclude, how much to charge for product photography in 2022 requires a lot of requirements and strategies. It is very important to follow because a company's sales and profit depend on good quality photographs. So choose your deal and photographs wisely to sum up a good photographer on a budget.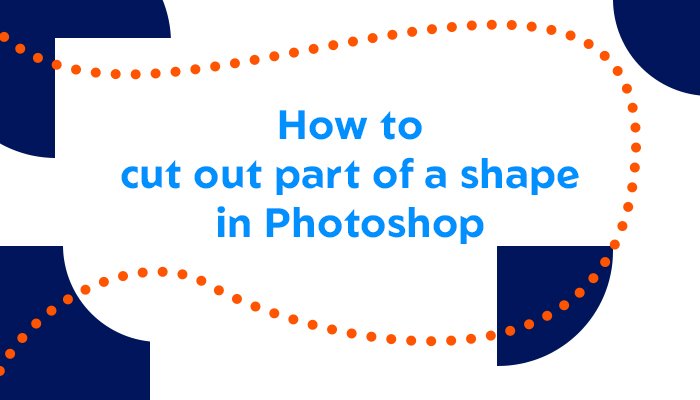 How to cut out part of a shape in Photoshop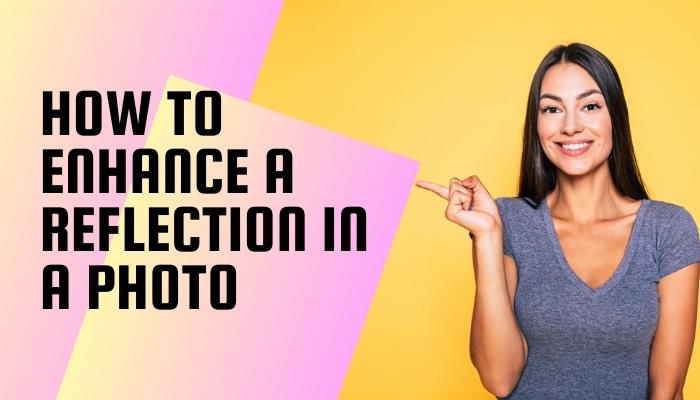 How to enhance a reflection in a photo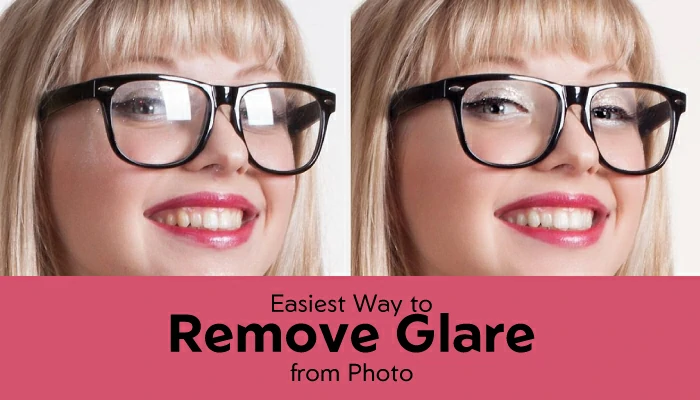 Easiest Way to Remove Glare from Photo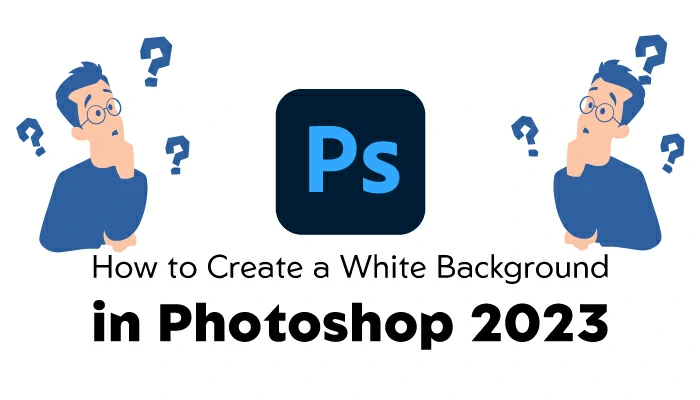 How to Create a White Background in Photoshop 2023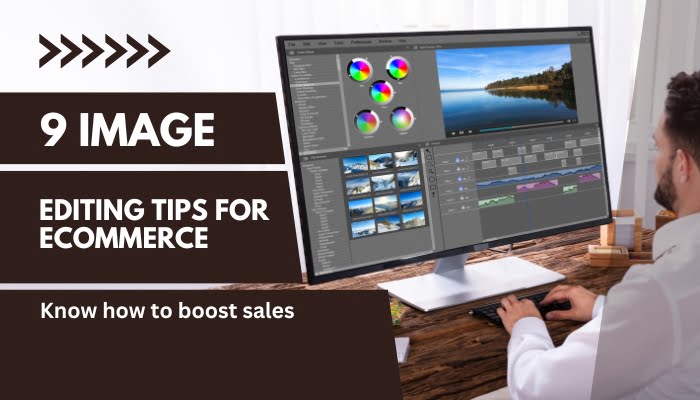 9 Image editing tips for eCommerce: know how to boost sales
Recent Posts