15 Best Photoshop Plugins for Skin Retouching 2022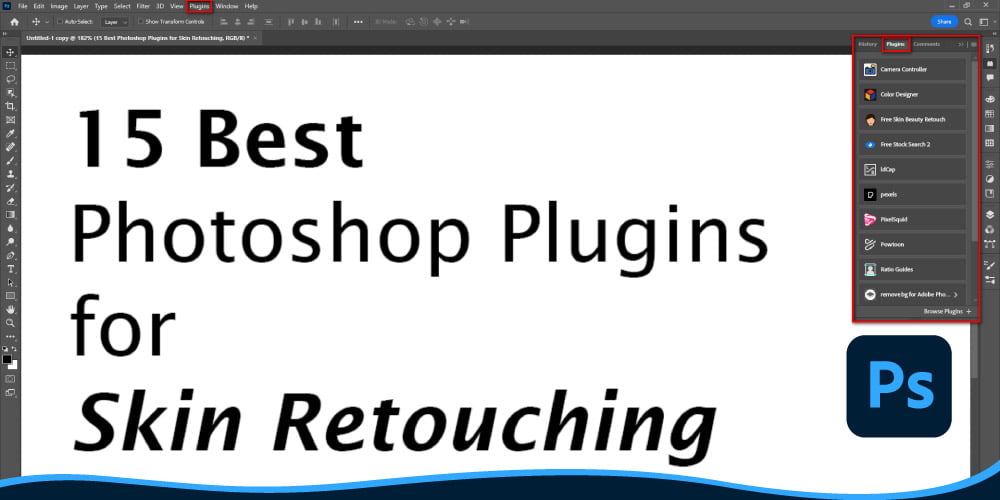 If you think your raw photographs without additional effects will lure a bunch of customers, then you are wrong. Because a photograph without editing comes out with low quality and effect, this kind of picture will not entice your customer to purchase your product.
Then what to do? Growing your business with customer engagement by using the best Photoshop plugin for skin retouching is the solution. But how will you know which plugins are the best? No worries, we are here to help you with the 15 best skin retouching plugins for skin retouching. I bet Adobe is the best plugin, but a few are also the best.
Different Types of Skin Retouching Plugin
There are mainly two types of photo retouching plugins.
Free
Premium
Of course, premium plugins have more features, but it doesn't mean free plugins are useless. With the usage of free and premium plugins together, you can give your photographs a better touch.
15 Best Photoshop Plugins for Skin Retouching
Here is a combined review of both types of skin retouching plugins:
Pexels Photoshop Plugin (Free)  
Pexels has many great features, including the fact that it's completely free, has an infinite supply of high-quality images from professional photographers, and has a search bar with filters that make it easy to find what you're looking for. Furthermore, you can license your images by adding a layer of copyright protection. Only those who have paid for the protected photos will be able to access them.
One bad thing that the reviewer said about this plugin is that there isn't much good content because the platform is free. Even though there isn't much content, you can find thousands of free photos that fit your needs.
Undoubtedly, the images you have gotten from Pexels will help you with many different tasks and projects. For example, making wallpaper for some presentations or preparing a few graphic documents. So, overall, this is a good free Photoshop plugin.
Specification
Publisher: Pexels
Price: Free
Reason To Buy
A famous plugin
A bunch of creative plugins
Lots of picture sample
Camera Raw (Free)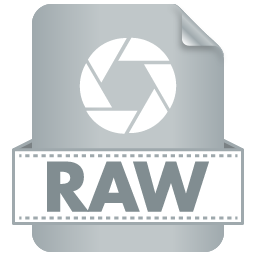 "Camera Raw" is available for free, but you can't use it by itself. It would help if you used it in conjunction with another Adobe product. Users can use Photoshop Elements, Bridge, or After Effects for retouching images.
You can run Adobe Camera Raw and get to the ACR interface with these tools. Recent upgrades have made ACR seem very much like Lightroom. As a result, the user experience is very comparable across all platforms. On the other hand, Lightroom is far easier to understand than Bridge and Photoshop.
Adobe Bridge can be installed on as many computers as you like, and as many people can use it at once. It's not possible to use Photoshop and Lightroom simultaneously on the same machine.
According to user reviews, Adobe Bridge, Adobe Photoshop, and other applications are all supported by this application. When you open a RAW file, the Adobe Camera Raw plugin will automatically launch, which is helpful.
Additionally, Adobe Camera Raw is a complete service that allows you to alter the details of each photograph. ACR gives you access to cutting-edge retouching capabilities. On the right side of the UI, you'll find the controls mentioned above.
Specification
Publisher: Wiley
Price: Free
Reason To Buy
This plugin is user-friendly
The plugin is very easy to use
It has a clean and modern interface
Layer Control 2 (Free)
Layer Control 2 is a free Photoshop plugin with seven different scripts. These seven scripts will help you do repetitive PS tasks more quickly. With this plugin, you can remove unnecessary effects from all chosen layers, rename layers and directories more precisely, flatten all layer effects, and eliminate all empty levels within the file.
You can also rasterize smart objects, discover comparable files and folders, and transform each selected layer into a separate smart object. With this plugin, you can remove unnecessary effects from all chosen layers and rename folders with better control.
Smooth out all of your layers while retouching and it will remove all of the folder's unused layers. In such a situation, you can find some similar folders. Select them and retouch them separately.
Specification
Publisher: Unicos
Price: Free
Reason To Buy
This plugin easily removes the useless effect
The plugin is very flexible
It has good contrast and temperature control
ON1 Effect (Premium)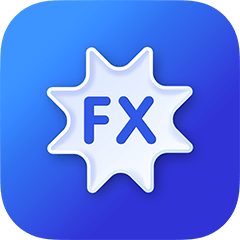 ON1 Effects is not a free plugin. It is a collection of the most popular photography looks and styles. Over 210 effects are available in this fantastic app. Those effects operate like Lightroom presets. It's possible to vary the opacity or strength of these effects and make specific tweaks to the effects.
Standard image editing features such as tone and color balance are absent in this application. Presets are the primary mode of operation for ON1 Effects. On the other hand, Photo RAW is ON1's primary image management and editing program.
You may use ON1 Effects in Photoshop or Lightroom as well. RAW, DNG, PSD, PSB, TIFF, JPEG, PNG, and HEIC are all supported by ON1 Effects.
Specification
Publisher: On1
Price: $69.99
Reason To Buy
It gives a professional-looking picture
This plugin has a high-quality picture effect.
Luminar Flex (Premium) 
In addition to enhancing photographs and applying first-rate effects, the Luminar Flex editor plugin helps you do it automatically. Easy-to-use controls are included with Luminar Flex's advanced features. If necessary, the filters and adjustments can be customized.
Luminar Flex doesn't have the same editing details as the full edition of Luminar, but you'll appreciate how fast and easy it edits photos. Affinity Photo, Lightroom Classic, Photoshop Elements, and Photos all run flawlessly with Luminar Flex. Layers and mixing modes can help Lightroom users get creative. Filtering and blending modes are also possible because of this.
When comparing Luminar to Photoshop, this plugin also supports smart objects in Photoshop, making the comparison more challenging. If you want to use Luminar features, switch to the full Luminar version, as Skylum suggests Luminar Flex. Luminar Flex isn't included in the official website because it's been integrated into Luminar 4. However, this plugin may be purchased through Amazon.
Specification
Publisher: Skylum
Price: $79
Reason To Buy
It provides a quick edit
Really cheap in price
FX Photo Studio (Premium)
You can edit photographs on your iPhone with FX Photo Studio, add various effects, and then give them a professional appearance by adding stylish text. The application is equipped with all of the fundamental image-editing features, such as cropping and rotation tools, and brightness, contrast, and color balance settings.
Although it has been around for a while, the FX Photo Studio app for the iPhone has just received several improvements that have resulted in a great deal of functionality. However, the issue present in earlier editions of the software is still there: the user interface is still a little bit too complicated for its benefit. According to users, this is a handy photo editor.
Specification
Publisher: MacFun LLC
Price: $2.99
Reason To Buy
There are numerous effects and filters available
Compatible with major photo editing software
Manual adjustments are possible
Noiseless (Premium)
In addition to the ability to process raw photographs, Noiseless Pro provides plugins for Adobe Photoshop CC, Lightroom, Photoshop Elements versions 10 to 12, and Aperture. Users can purchase it separately or they can buy the full package as a paid version of the app.
Additionally, it includes a RAW Processing control for making simple exposure and color temperature modifications in raw pictures and sRGB, ProPhoto, and Adobe RGB color space compatibility.
Batch processing of several files is also available in Noiseless Pro. In this case, a batch can add an additional charge to the standard noiseless application.
The ability of Noiseless Pro to work with raw files offered a good mix of outcomes in the testing. Noiseless Pro purports to take advantage of the noise reduction methods included in raw formats, making it easier to edit them.
Specification
Publisher: MacPun
Price: $17.99
Reason To Buy
Removes all noises
Works very fast
It is a pro extension
Chameleon Adaptive Palette (Free)
Using this Photoshop plugin, you can choose from many strips with different functionalities that automatically adjust to the colors you select. You can use the Chameleon Adaptive Palette to change the palette or keep it the same. It's a powerful plugin, but it shouldn't strain your computer's processing power. See the video above for instructions on how to use it.
Specification
Publisher: Rico Holmes
Price: Free
Reason To Buy
Instant solid color layer changes
Instant vector fill adjustment
Fluid Mask 3 (Free)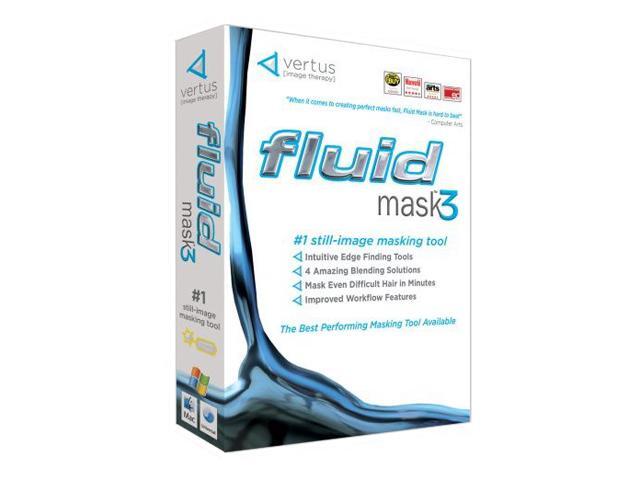 Adobe Photoshop and Photoshop Elements users now have access to a comprehensive set of image masking tools with the release of Fluid Mask. It has enhancements that make masking easier and more reliable, making it possible to isolate and clip out certain photo sections.
Time and technology have been invested in perfecting these tools because they are both plugins and entirely separate products. The fluid mask toolset is far superior to that seen in most other photo-altering programs.
Fluid Mask's strong features can be used by anyone, even those who aren't professional artists. It's easy to apply advanced masking techniques such as image segmentation and edge blending.
Rather than interrupting your workflow with distracting pop-up windows, the helpful Tip pane provides in-depth information about each tool you use. If you're more experienced with photo editing, you can make some adjustments and edits to the tools, yielding some stunning outcomes.
Fluid Mask includes a separate editor for using its tools if you don't have access to Adobe's program, although it works better as a plugin for the more powerful package.
Specification
Publisher: Vertus
Price: Free
Reason To Buy
A good number of effect
It has a unique editing idea
The editing level is professional
Aurora HDR (Premium)
Aurora HDR 2019 is a High Dynamic Range (HDR) camera for landscape and cityscape photographers. The tonal range of an image produced by HDR photography can be significantly greater than a single exposure.
When done correctly, it provides you with the full range of colors that the human eye is capable of seeing. To get the best results from HDR, you'll need specialized software. To acquire the optimum tonal range, a photographer would take three to five exposures of the same image and then blend them into a computer program.
The same cannot be said for HDR software. However, while Lightroom and Photoshop can combine multiple exposures, the result often lacks and still needs much post-processing to shine.
Usually, HDR photographers use a Lightroom alternative that doesn't charge a monthly fee instead of Aurora HDR to handle the actual exposure combined with basic editing.
Specification
Publisher: Skylum
Price: $99.0
Reason To Buy
It employs a sophisticated AI-powered engine
It has an attractive interface
It has a variety of filters
Brushbox (Free)
It's easy to get lost in Photoshop's many brushes, but the Photoshop plugin BrushBox can help. You can better organize your brushes with BrushBox because you can put them in groups that can be color-coded. You can save your favorite brushes and modify the default settings of a brush so you don't have to make the same modifications again and over.
If you simply utilize a few brushes at their usual settings, this Photoshop plugin isn't essential.
However, if you have a large collection of brushes, it can be very helpful.
Specification
Publisher: Gumroad
Price: Free
Reason To Buy
Run very fast
A variety of brushes are available
Easy to use
Ultimate retouch panel (Free)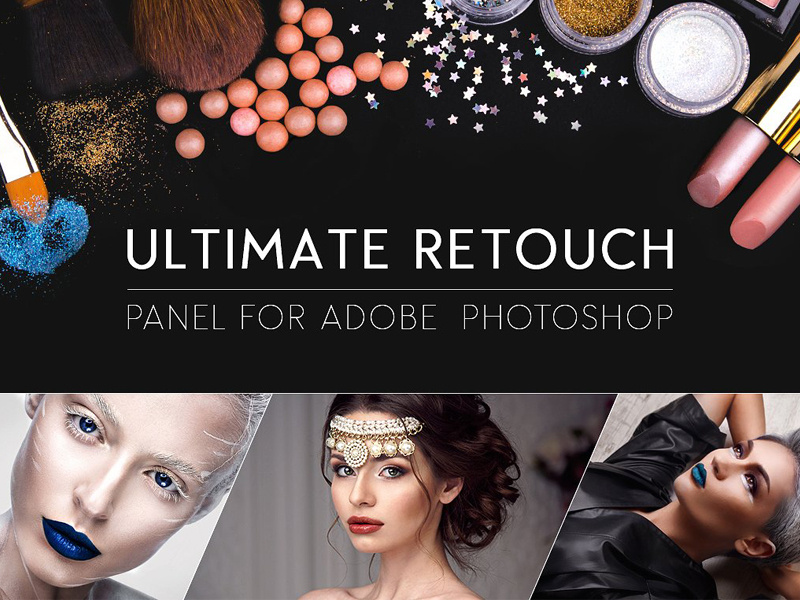 It is highly recommended that you look at Pro Add-Ons' Ultimate Retouch Panel if you want professional retouching effects beyond Photoshop's built-in filters. Over 200 operations are available in one panel, including seven frequency separation techniques, four fast-retouch approaches, and 30 local retouching tools. Although it is becoming a little long in the tooth, it still offers a lot of functionality for the price.
Specification
Publisher: Pro ad-on
Price: $29.95
Reason To Buy
There are 7 different retouching blocks available.
High-pass filters
4 methods for quick retouching
PracticalShop (Free)
For quite some time, Painter has been a digital art industry favorite for quite some time, and many illustrators still use it today. Corel now offers its brush technology for Photoshop in the form of ParticleShop This powerful Photoshop plugin offers support for non-destructive brushstroke layers and newly updated brushes, such as Wreckage, Cloth, Fine Art, Skin, Hair, Light, Space, Smoke, and Storm brushes. Brushes can make a significant difference in your creative output and work efficiency.
Specification
Publisher: Corel Corporation
Price: Free
Reason To Buy
Best for basic usage
Give a better outcome with a sparkle brush
Bring an artistic look while retouching
Powtoon (Free)
Powtoon is a free plugin for Photoshop that lets you make animated videos from your designs with just one click. You can choose to export all artboards or just some of them. You can then add custom animation, stock footage, images, or a soundtrack to your animated design to make it better. Finally, you can export directly to YouTube, Facebook, MP4, Vimeo, and other video platforms, and some people find it useful.
Specification
Publisher: Powtoon LTD
Price: Free
Reason To Buy
Best for animated design
Has good user review
Easy to use
Face filter (Free)
Using FaceFilter Studio's facial improvement procedure, you may easily change the appearance of a portrait shot. New capabilities in FaceFilter Studio make photo restoration easy and convenient for both pros and consumers. There are no more facial expressions, blemishes, or wrinkles. FaceFilter Studio transforms imperfect images into flawless ones in only four simple steps.
Improve face structure, erase skin imperfections, and adjust the color balance with FaceFilter's muscle-based photo morphing technology that uses Reallusion 3-D muscle-based photo morphing technology.
FaceFilter Studio is also a great tool to use in conjunction with other photo editing tools, allowing you to achieve even better results. Previously overlooked photos can now be given a second opportunity.
Specification
Publisher: Reallusion Inc.
Price: $59.95
Reason To Buy
Correct unusual facial expression
Fix color balance
Give it a simple and professional look
FAQ's
Where can I download Photoshop plugins?
To see only Photoshop add-ons, first, choose Photoshop from the list of apps on the left side of the Adobe Add-ons page. To download and install add-ons from the Creative Cloud, you'll need the Adobe Creative Cloud desktop software.
Conclusion
Here we have just discussed the 15 best skin retouching plugins for skin retouching. Choose your preferred option according to your needs. Here we just combined both the free and premium versions of the Photoshop plugin.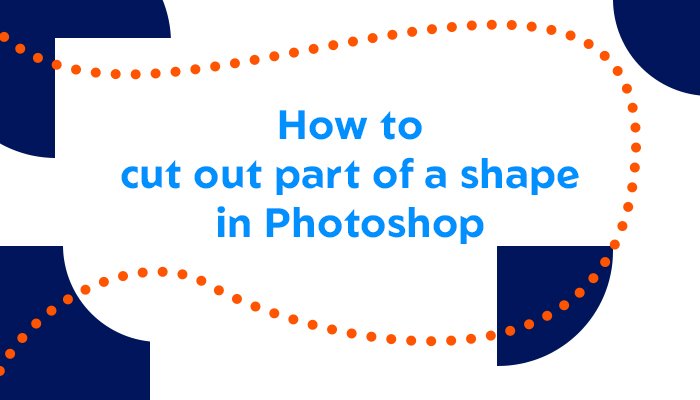 How to cut out part of a shape in Photoshop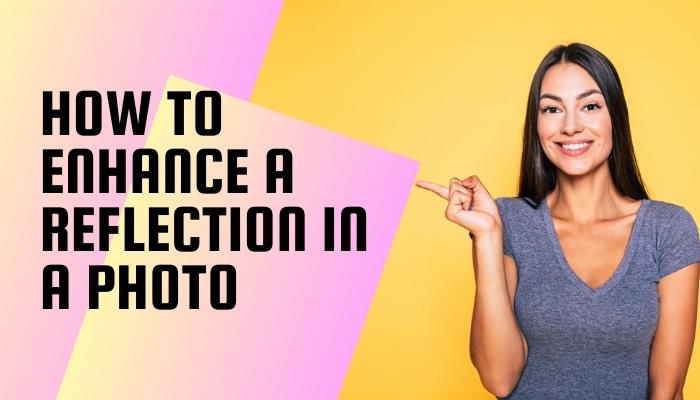 How to enhance a reflection in a photo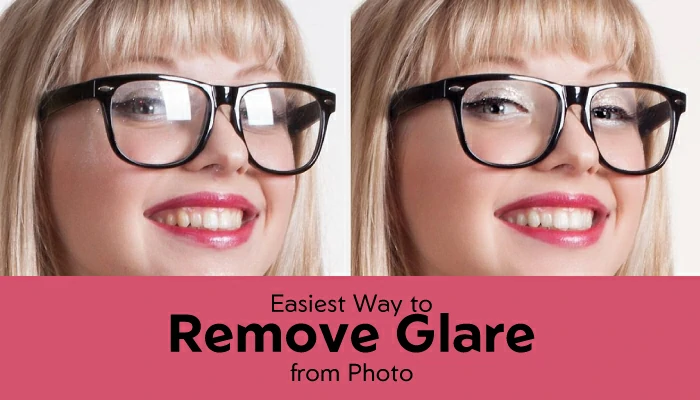 Easiest Way to Remove Glare from Photo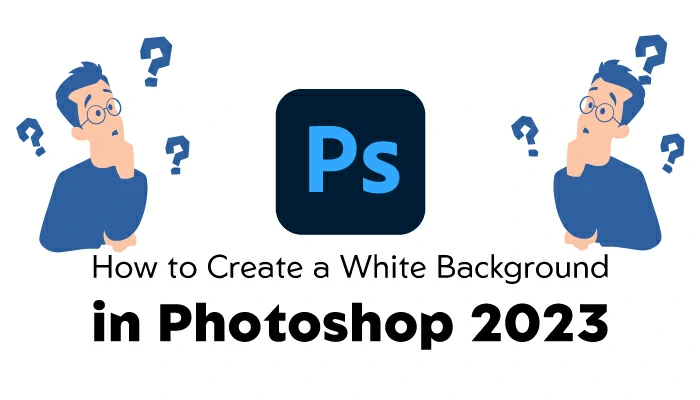 How to Create a White Background in Photoshop 2023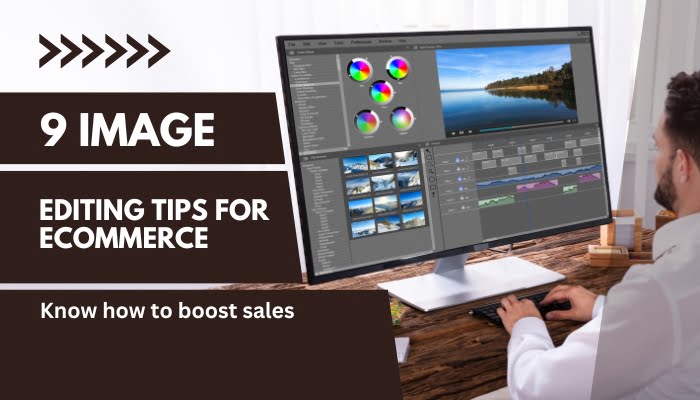 9 Image editing tips for eCommerce: know how to boost sales
Recent Posts