How To Choose The Best Clipping Path Service Provider: 4 Mandatory Steps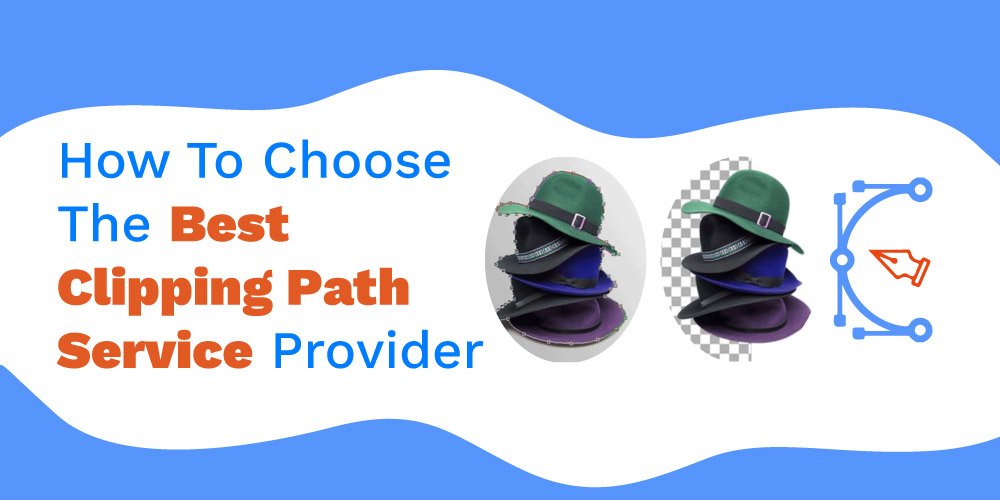 If you have an eCommerce business, showcasing professional pictures of your product to customers is mandatory. Because e-commerce platforms are becoming more competitive day by day, to beat your competitors, taking help from a first-class clipping service should be your primary step.
As eCommerce businesses are growing, in the same way, clipping path service providers are also increasing. As a result, it becomes difficult to choose which one is the best clipping path service provider among all the service providers.
Once you've hired a professional clipping path service, they will take care of how your product looks for sure, which will make your customer feel better. But the most important thing is that while hiring a clipping path specialist, hire someone who is an expert and knows about updated software and technologies.
A long-term solution will also be found by taking service from a well-known company for the clipping path. So, before choosing a service provider, you need to know what a clipping path is and why it's important for photo editing.
What is the clipping path service?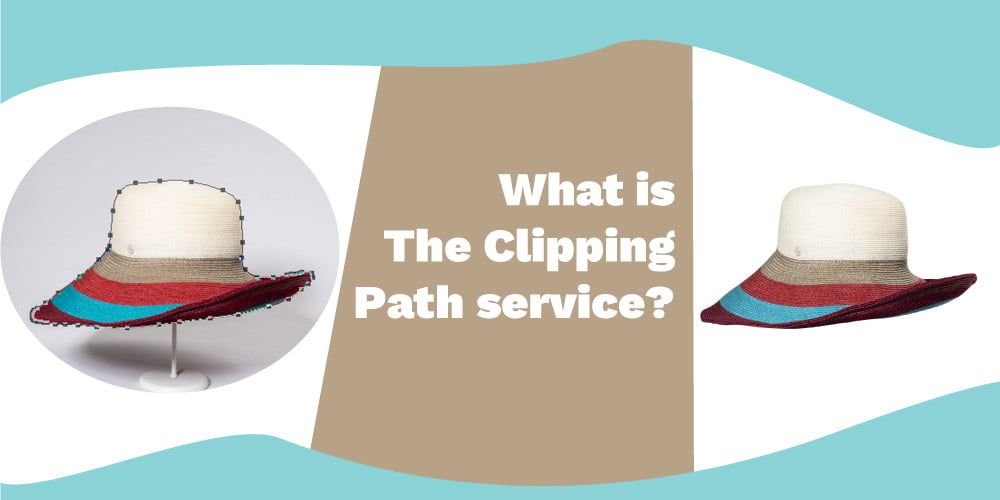 To remove the background of an image or add a white background, you can use a clipping path. Using the pen tool in Photoshop, you can also make a near-vector path or form that can be used to cut out a 2D image. The clipping path is also called "Deep Etch."
With this technique, a clipping path service provider may quickly change a small section of any image, such as the color of the backdrop, the shape of the logo, or the shadow of the logo. It is the most popular and important photo editing service in the world right now. To get your customers to discover your brand, you can implement a clipping path effect.
The Importance of Clipping Path Service
Many online retailers, such as Amazon, Alibaba, eBay, Wal-Mart, and others, use clipping path services to advertise their products in a professional manner, which is important for their e-commerce sites. It's used to improve photos' looks and encourage customers to buy products.
Furthermore, the clipping path enhances the presentation of any image by making it more visually appealing. Customers can only see a product on a screen while purchasing an eCommerce business.
So, they will not be lured to your selling product if it is not displayed appealingly. You may enhance the visual appeal of your products by utilizing the clipping path service.
Types of clipping path service providers
Which type of clipping path service you demand from a service provider depends on your product. There are mainly four types of clipping path types available. They are:
Basic Clipping Path
Simple Clipping Path
Complex Clipping Path
Super Complex Clipping Path
If the shapes in your product image are not very complicated, they will be categorized as basic objects. A book, a flower bass, a mouse, and a mobile phone are examples of basic objects.
For products with many holes and curves, there is a simple clipping path. Designers must add additional anchor points to medium clipping paths. "Simple Clipping Path Items" include toys, fashion items, mechanical equipment, jewelry, etc.
Products with numerous holes, essential edges, curves, and fur require sophisticated clipping routes. The Complex Clipping Path is anticipated to take between 21 and 40 minutes. The objects (net, necklace, furry object, cablegram, optical art, and trees) are complicated.
The efficiency of an extremely complex clipping path must be maintained at all times. Designers must detach extremely complex items from their original backdrop without losing small details. The expected duration for the incredibly intricate device is between 41 and 60 minutes. Bicycles and super-complicated-shaped jewelry are considered to be extremely complex items.
In the "Clipping Solution," basic clipping paths cost $0.35 per image. Simple and complex, they require $0.30 and $2.00. Moreover, super complex clipping path service providers demand around $5.00 per image. To find out more, click here.
How to Choose the Best Clipping Path Services: A Step-by-Step Guide
1. Allow Recommendations
Maybe you are an expert at searching for the best photo editing services, but asking your friends and colleagues about any particular service can help you get better options. This method would be useful for you, particularly if you didn't have much time to experiment with different services.
There is a better chance that your known person will recommend to you the best clipping path service provider that will work best for your business. You can also search for the best service providers on the internet. But, if you want to be sure about your choice, it is better to get recommendations from people you trust.
2. Prefer The Local One
If you can find your service providers in the area where you live, that is fantastic because it will make it easier for you to discuss your projects with the service providers.
Consider the facts: the level of urgency involved in the delivery of edited photographs and that even more benefits will accrue to both of you as a result of this.
You may find them by searching local directories, using Google, utilizing local search engines, or using other available methods.
3. Search On Social Media
Social media is a great alternative if you don't have any friends to help. On social media, you'll find many people with positive attitudes. You can post about your issues in groups on Facebook, LinkedIn, and elsewhere.
There will be a bunch of great ideas for you. While many service providers are available, you can shortlist them according to your choice and requirements.
When you are looking for a clipping path service on social media, you should consider the following factors:
How many customers have the business served? This can tell you all about how good their work is.
How much does their service cost? A good company should be allowed to offer fair and competitive prices so that they can serve more people.
The previous experience of clients actually really matters. If there isn't any feedback, it could mean that the company isn't reliable enough to do good work for your business.
4. Try On An Outsourcing Network
Clipping path service providers can be found on outsourcing networks as well. Such as Upwork, Fiverr, and Freelancer.com. It's a simple process to hire a freelance clipping path service provider. To begin purchasing services, create a buyer account.
Check out this Profile as an example of Fiverr Marketplace for Product Photo Editing Services.
These markets have a limited amount of time to operate. Your work will be delivered on schedule. If you're not satisfied with the editing, you have the option to request changes or even cancel your order completely.
What Are the Important Aspects of Choosing a Clipping Path Service?
A clipping path service is a service that helps you create vectors, shapes, and logos to use on your website. It also includes making business cards, brochures, letterheads, and other marketing materials.
The best way to choose the best clipping path services is by going through the company's portfolio. If they have a variety of designs that you like, it's a good sign that they will be able to provide you with what you need for your project.
If you are looking for an online clipping path service, it is important to look at their portfolio and see if they have designs that work well with your branding. Apart from that, you need to keep a few more things in mind while choosing a clipping path service.
Clipping Path Cost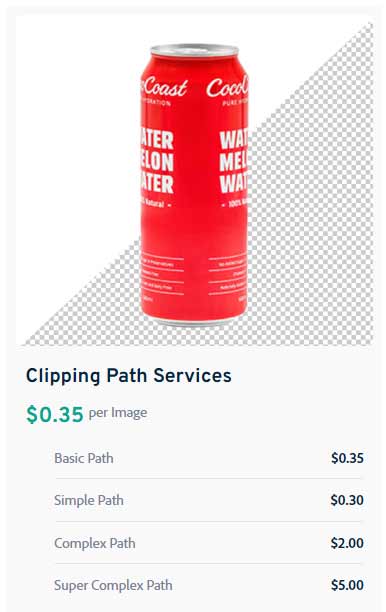 It's very important to know how much a clipping path provider's services will cost. Because if you are giving a bunch of pictures for editing, you may save money per image.
As the clipping solution, a service provider gives $0.35 per image. You can also photo edit pricing rate.
Clients' Review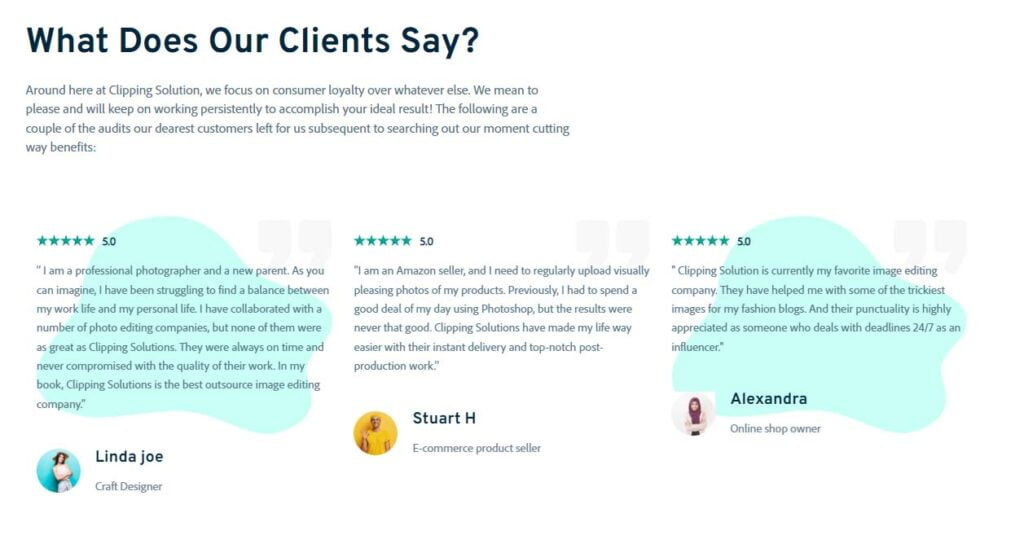 It's usually good to check over previous employment reviews before beginning a new project with someone or a company you don't know. On their websites, it's fairly easy to find a review.
However, it's also good to check out third-party review sites like Yelp, GMB, etc. Keep in mind that reviewers usually give honest reviews, so you can easily trust them.
Payment Policy
As a client, you must know the payment policy of your chosen company. Some service providers want advanced payment, and some demand payment after delivery. On the other hand, some companies provide monthly and weekly services as well.
You should also check on their payment methods. Are PayPal, MasterCard, and direct bank deposits accepted or not? Improving the business ties between buyers and sellers is an important aspect of B2B transactions.
PayPal, Visa, Wi-Fi, Payoneer, and Mastercard are all accepted by "Clipping Solutions".
Delivery Time

It is very important to meet delivery times in the clipping path area. If you didn't get good work at the right time, your business might suffer.
This comes to mind when processing a lot of orders at once. When a service provider can get a single or a few images at a time, then they may deliver them to you on time.
But what about bulk images?
It's almost true, because not every service provider can deliver it on time. But service providers like the Clipping Solution can deliver thousands of pictures in just 24 hours.
Customer Service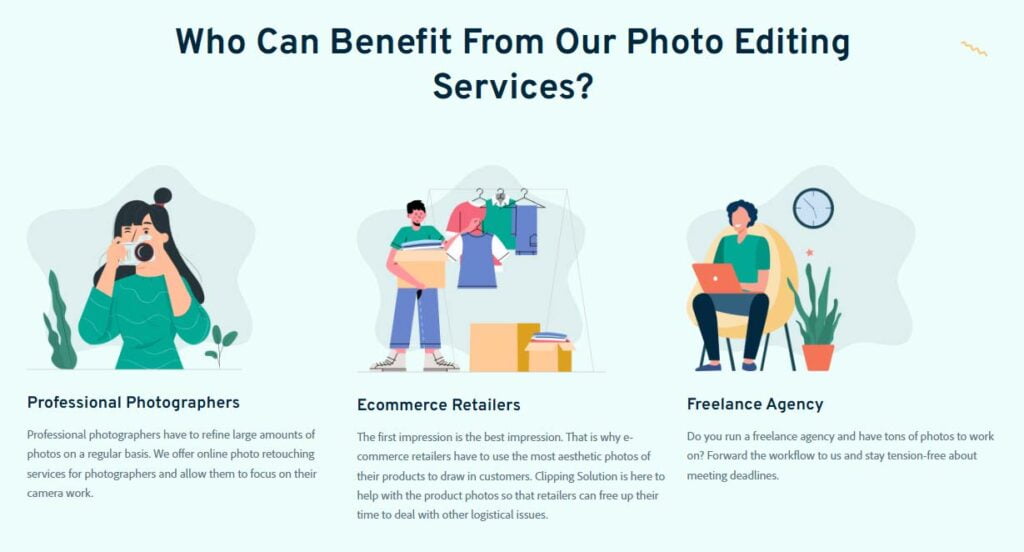 Customer service quality is very important when selecting a clipping path service provider. Without strong communication, your direction may be missed by the service provider. So, choose a company that responds when you need it. In this case, "Clipping Solution" gives 24/7 customer service.
FAQ's
What are clipping path services?
Clipping path services refer to advanced picture editing services that remove undesirable backdrops and objects from images so that they appear more beautiful and appealing. By using the Photoshop clipping mask, you can make your photos look even better by removing the background.
What is the basic clipping path?
A basic clipping path is a way of changing an image. The main goal of the clipping path is to get rid of an image's unwanted background or to separate an image from a bad background. However, the clipping path is also used for other things.
What is the difference between a "Clipping path" and "Masking"?
Clipping paths let you make paths around an object you want to get rid of using a pen tool. In Photoshop, you can use the background eraser tool, the magic eraser tool, or color separation to remove the backdrop from an image.
Bottom Line
To conclude, though clipping services are provided by a bunch of companies, choosing the best one among them is your duty. Just follow our instructions to learn how to Choose the best clipping path service provider and take your eCommerce business to the next level with professional product images.
If you have any negative experiences, just try another service, because there are a bunch of available options for clipping path service.
Candid Photography: The Essential Guide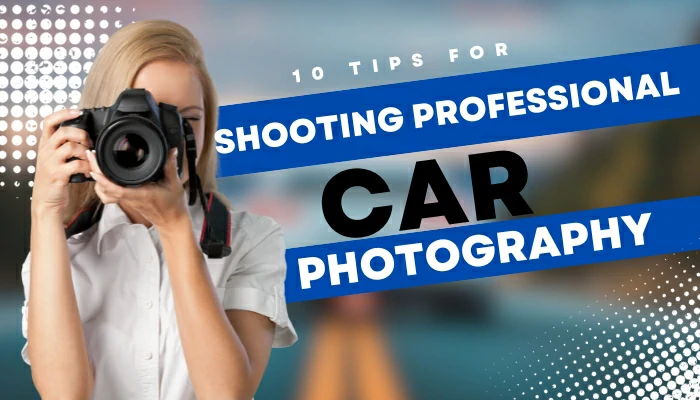 10 Tips for shooting professional car photography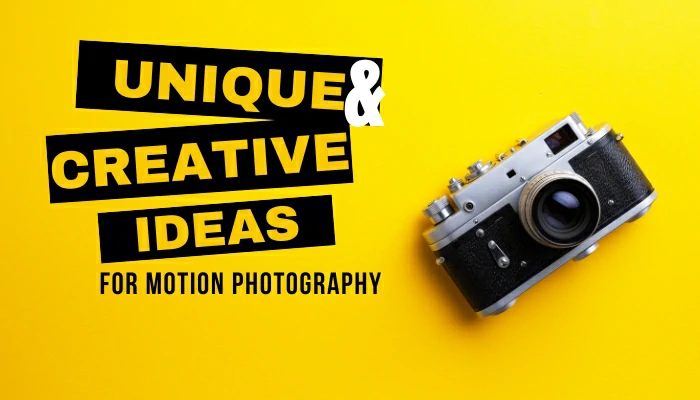 Unique and Creative Ideas for Motion Photography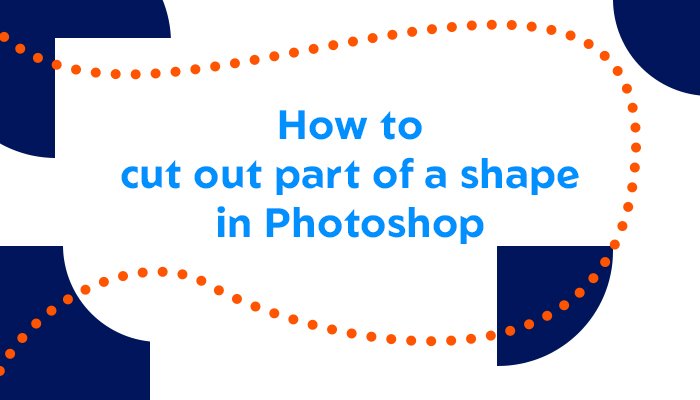 How to cut out part of a shape in Photoshop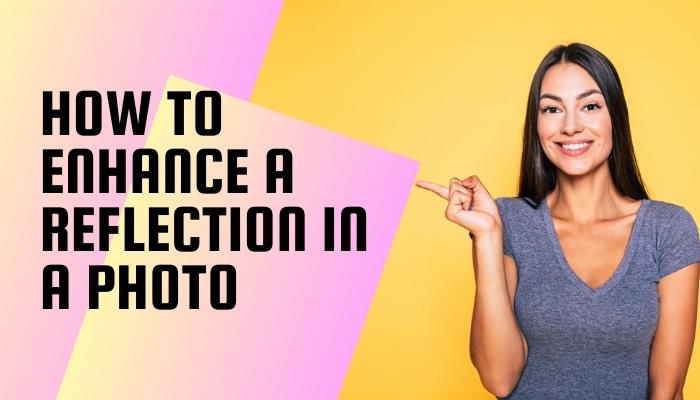 How to enhance a reflection in a photo
Recent Posts