10 Tips for shooting professional car photography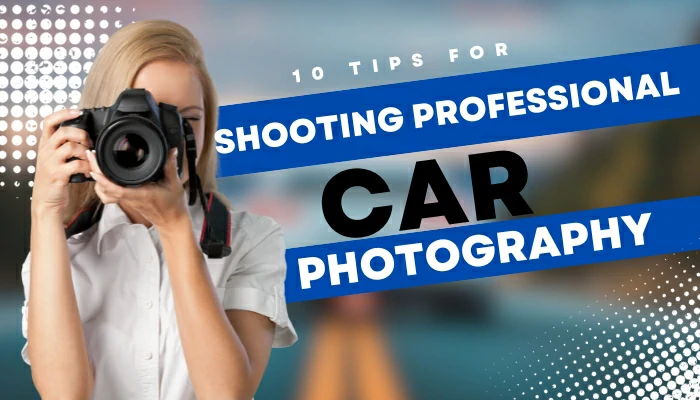 Do you want to learn 10 tips for shooting professional car photography? Then read this article attentively.
Car photography is more than just a job, it is a passion. Every automotive photographer loves their job and never thinks of it as a "job" but rather a "job". It's like sports photography, which means having a good time while working. It may sound simple, but sometimes it's not so easy to become a professional car photographer. It takes time and practice, as well as many creative tips and techniques, since automotive photography is about creativity.
To help you become a professional automotive photographer, we will provide 10 tips for shooting professional car photography below.
10 Tips for shooting professional car photography
Tips for taking better photos are one thing, but the same idea applies to cars as well. A car is also a product, but the category matters because a business is worth millions, and a good presentation can attract more customers than a bad presentation.
That's why it's important to be smart when it comes to photography tips. But if you're a professional photographer who knows how to do automotive photography efficiently, you'll already know the tips. If you'd like to do it yourself, here are the tips.
Keep an eye on the composition: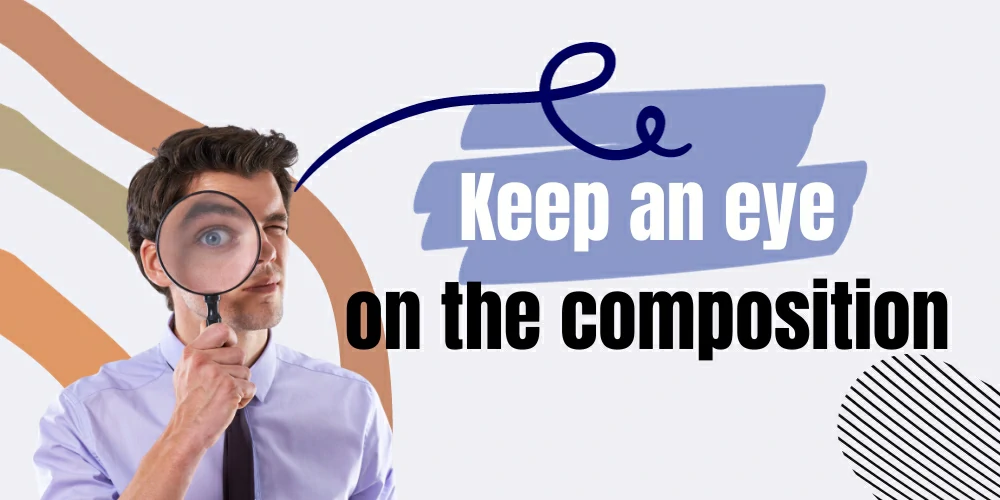 There are many subtleties to composition, but the key is not to cut the car. Various angles can be tested (e.g. photos taken from above or at the spotlight level) but this carries a greater risk of strange, broken frames. The safest position is the entire front, back, and side of the vehicle.
Take before and after photos: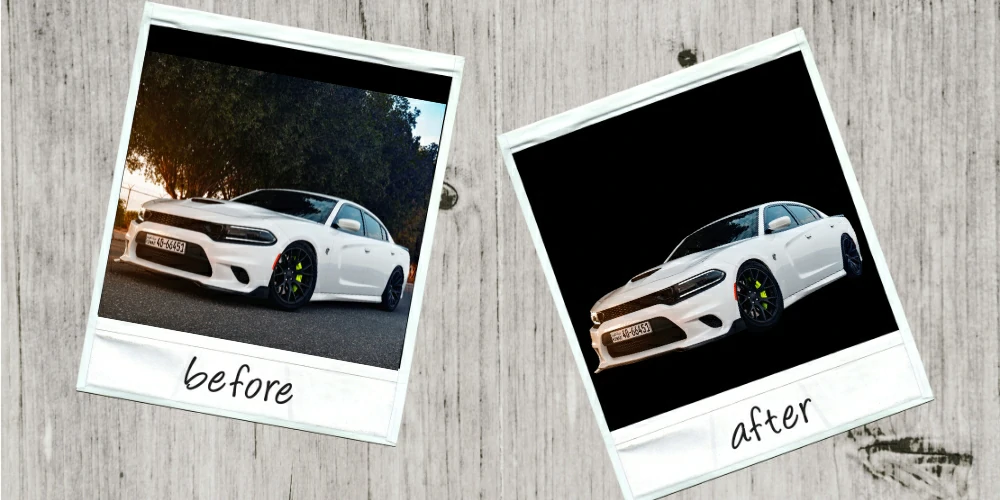 A freshly detailed car in the driveway looks great, but nothing says thank you to the detailer quite like a comparison of a shiny car with its pre-polish state. The difference can be staggering. The most common way to illustrate this difference is by using the phrase "50/50" which means that 50% of the photo shows a clean vehicle and 50% shows a dirty vehicle. 
Don't overuse the filters: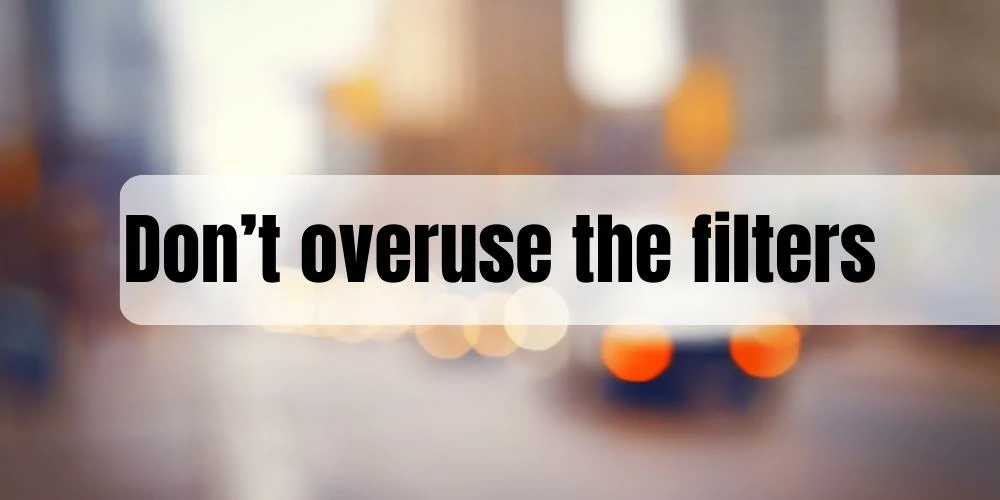 The lighting and composition are the most important factors in photography. 90% of the photo's success is based on these elements. Filters are used to "improve" what's already in the picture, not to "create a new reality." Filtering and playing with colors often ruin rather than improve a photo. Don't worry about the technicalities, the 'effects' will come naturally.
Select Background Carefully: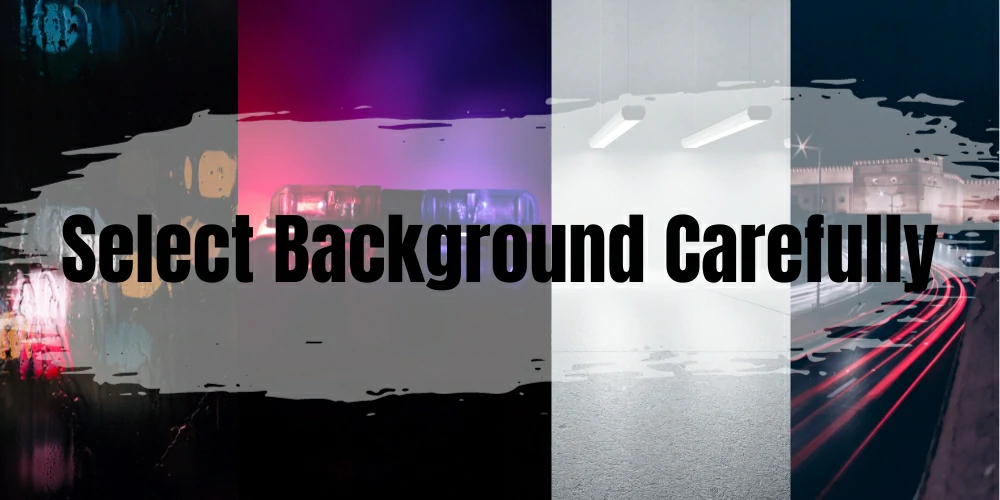 To match your vehicles, the background should be clean and not contain any objects that may be distracting to the eye. Alternatively, you may find a beautiful landscape and try to match it to your car, but remember you want the car to interact with the environment. Background color is the most important factor to consider. The color of your background should match the color of your vehicle's paint and create a harmonious look.
Plan your shoots for golden hour: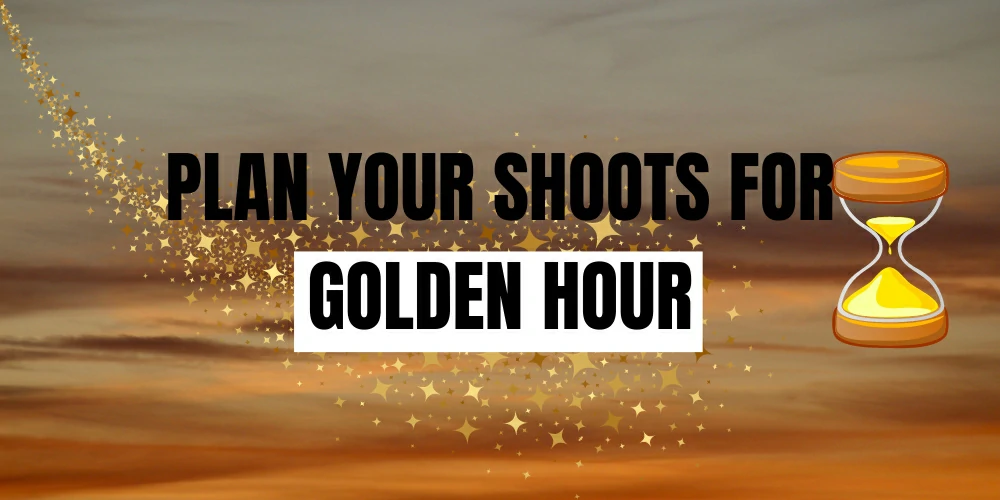 The time of day also plays a big role. Direct sunlight, like most outdoor photography, can cause glare, dramatic shadows, or washed out colors. Take your photos during golden hour, the hour after sunrise and just before sunset to reduce glare and shadows from midday suns. If you must shoot in the middle of the day, try to work around harsh light by using trees and buildings that shade your car.
Combine your Car with the Nature: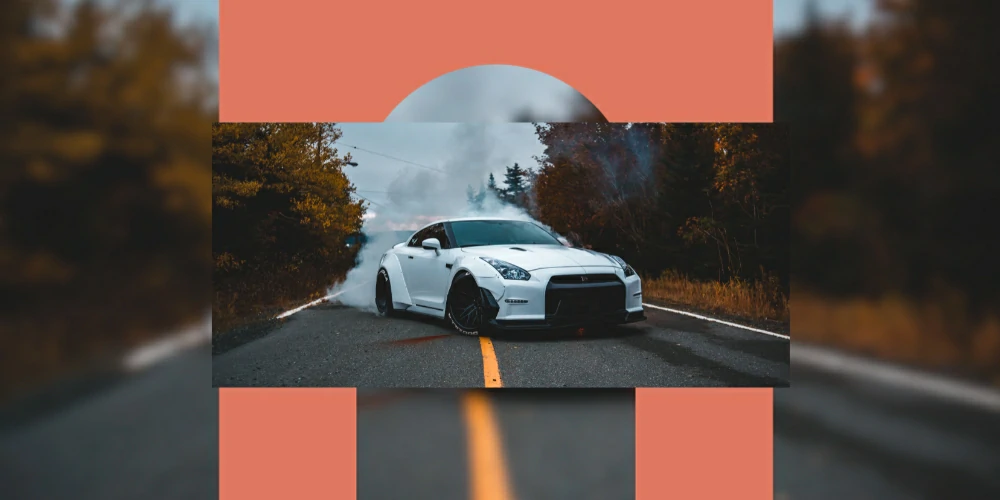 Cars just don't look as good in the parking lot or on the streets of the city as they do in nature. But it also brings a sense of freshness to nature. Cars look their best in nature. So get out with the car, surrounded by nature, and shoot your cars as they interact with nature for best car photography.
Focus on the Color of the Cars:
The color of the car can influence the lighting during the car photography. Most cars are shiny and give off shades. When light is applied to the car, the car's color gets enhanced by the lights and shines more, or it can make your car look flat. It all depends on the color cars you choose. Matt colors in cars don't give you the right color under the light. So, choose bright colors or shiny colors.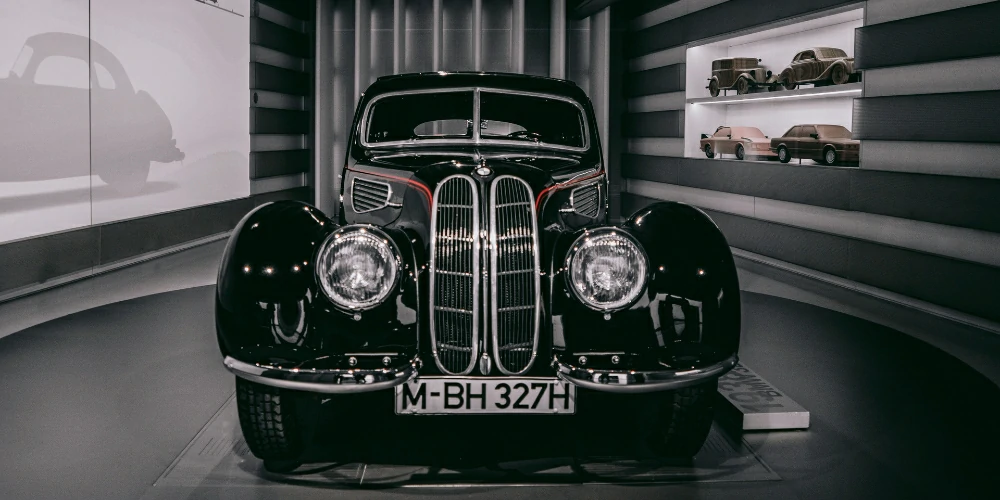 When you are doing a car photography session, you need to think outside the box in order to deliver unique images. However, how do you click unique photos of a car? My answer to this question is simple: click on close-up images of the different body parts of the car. You should click on many small details using your camera. 
Don't Worry About the Gear:
High-quality equipment will produce better results, but don't let gear restrictions prevent you from achieving your goals. Focus on developing your skill set and creativity, which are more valuable than high-priced equipment. Develop your craft through experience and regular practice.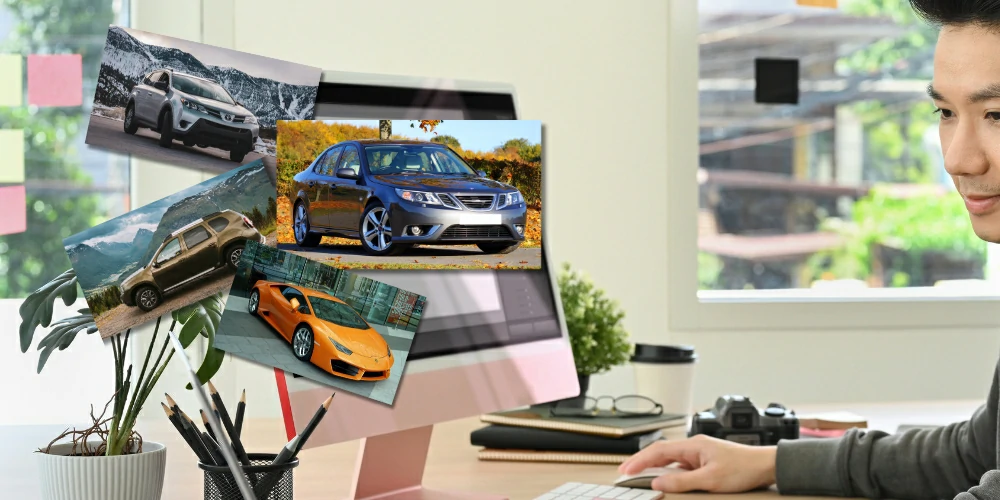 The last step in post-processing is to edit your car images. This will help you achieve your artistic goals. You can use editing software like Adobe Lightroom, Photoshop, etc. to change the exposure, contrast and color balance. You should also pay special attention to finishing elements such as sharpness, shadows and highlights. This way, you can enhance the ambiance and make your car photography more appealing.
Frequently Asked Questions (FAQ):
Que: What Camera Setting should I use for car photography?
Ans: The focus should be on both the vehicle and the background, so you should aim for wide open, fast shutter speeds and low ISO settings for good car photography.
Que: What is the best focal length for car photography?
Ans: The best focal length for auto photography would be 50mm.
Que: How do I light my car photos more?
Ans: It's as easy as that. All you have to do is add an LED light when you're taking a photo of your car. That way, you won't have to worry about any unnecessary lighting.
Conclusion:
Hopefully, now you have learned the 10 tips for shooting professional car photography. Cars are one of the most popular subjects for photographers, but taking beautiful car photography requires skill and experience. The tips and tricks for car photography are all provided by experienced professional photographers and may be useful for beginners. However, if you want to improve your car photography skills, you need to keep learning and practicing.
The 10 tips for shooting professional car photography written above will help you improve your skills and take beautiful images that show the beauty and personality of your vehicles. Keep experimenting, stay passionate and keep striving to improve your craft.
Candid Photography: The Essential Guide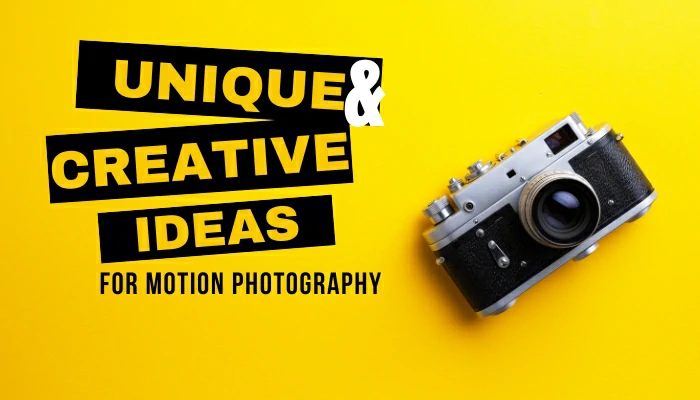 Unique and Creative Ideas for Motion Photography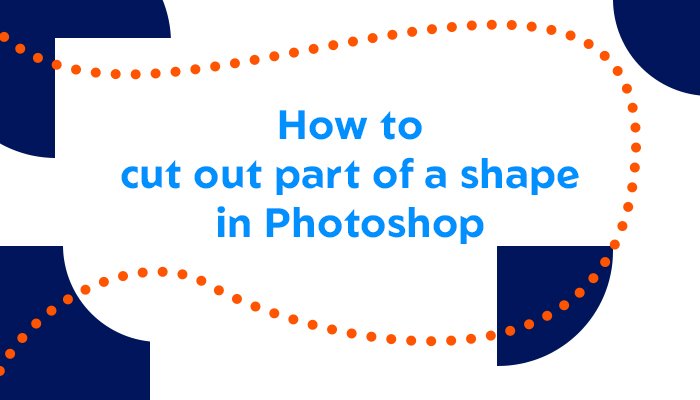 How to cut out part of a shape in Photoshop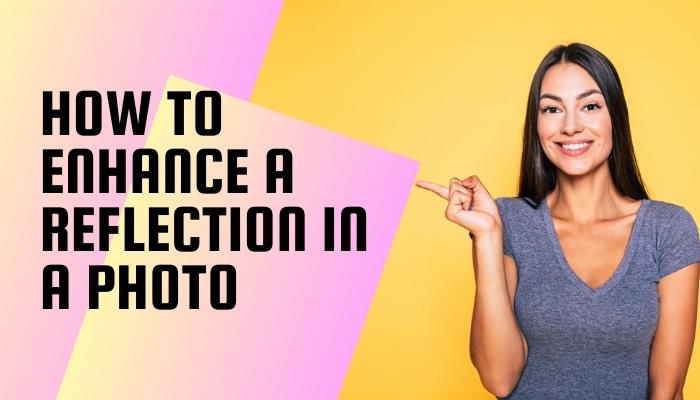 How to enhance a reflection in a photo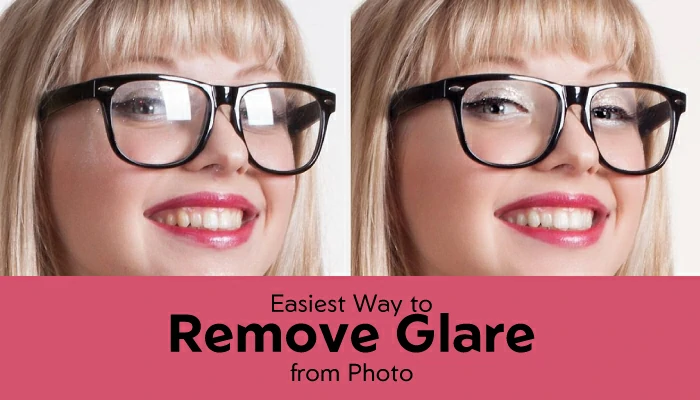 Easiest Way to Remove Glare from Photo
Recent Posts